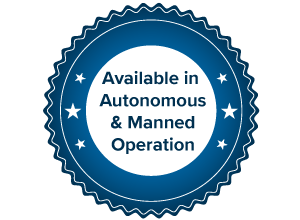 Rail corrugation can be more than a nuisance and create safety risks if unmeasured and unresolved. The repeated worn surface patterns in the rail surface can produce not only high levels of noise but also elevated wheel/rail contact forces that can result in further safety concerns.

ENSCO's highly accurate Rail Corrugation Measurement System (RCMS) evaluates corrugation over multiple critical wavelength bands allowing for in-depth assessment. Measurements are key to identifying locations of needed rail maintenance to resolve corrugation to regain optimum wheel/rail behavior.
System Variations:
Laser-Based — ENSCO's laser-based system provides the highest accuracy possible for corrugation measurement. Additionally, it can measure down to zero speed. ENSCO's laser-based RCMS is an add-on system to ENSCO's Rail Profile Measurement System (RPMS).
 
Acceleration-Based — ENSCO offers, an acceleration-based corrugation system that offers extremely value and a small installation size through its partner.