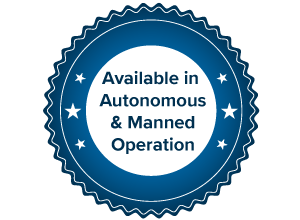 Rail surface condition assessment is fundamental to assuring optimum rail safety. Rolling Contact Fatigue (RCF), also known as head checking, can cause broken rails that can potentially cause a derailment. Additionally, RCF and other types of surface damage can interfere with ultrasonic rail flaw testing, leaving the rail at risk of having unknown internal rail flaws.

ENSCO's innovative Rail Surface Imaging System (RSIS) uses high-speed cameras to capture detailed images of the rail surface without contacting the rail surface. At the same time, ENSCO's patented algorithms assess the rail surface to determine the level of severity of RCF and surface damage which can be seen in strip charts synchronized with the images and other inspection data.
Rail Surface Imaging Advantages:
Non-contact
High vehicle speed
Images processed to strip chart measurements
Synchronized with other inspection system data
Used to prioritize rail grinding/rail milling
Used to proactively identify surface condition locations that interfere with ultrasonic rail flaw testing
The RSIS can be an add-on to the Joint Bar Imaging System (JBIS) or Track Component Imaging System (TCIS). Or alternatively it can operate stand-alone.