➔ Employee health and safety is a top priority.
ENSCO safety protocols include complying with all local, state and federal requirements, as well as customer requirements, to limit the spread of COVID-19, which may include the use of face coverings, social distancing and requirements for employees to be vaccinated. ENSCO employees who work onsite in Federal buildings and facilities must follow Federal agency workplace safety protocols and meet any applicable COVID-19 vaccination requirements when working onsite. By accepting an offer, you acknowledge that your continued employment is conditioned upon your compliance with ENSCO's health and safety protocols for your position, and those health and safety protocols are subject to change based on developments in legal and customer requirements applicable to your position at ENSCO and the changing public health situation.
Ideas to Reality. Be a Part of It.
Looking to take your career to the next level? No matter the stage of your career — college student, new graduate, experienced professional, or transitioning military — come explore who we are and what we offer.
See All ENSCO Jobs by Location
Come to work every day knowing you contribute to solving some of the world's most complicated and pressing challenges.
Spend your days surrounded by smart people who not only understand technology, but the innovative thinking required to use technology for a greater purpose. Thrive in a diverse, flexible work environment that respects your skills—and life you lead outside our doors.
Impact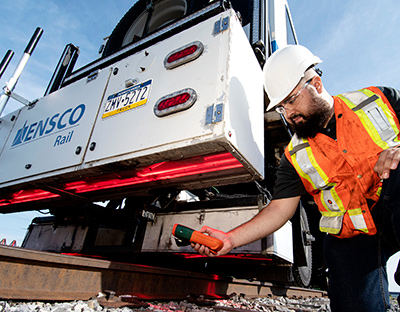 Inspired minds create game-changing solutions in every industry we serve.
Teamwork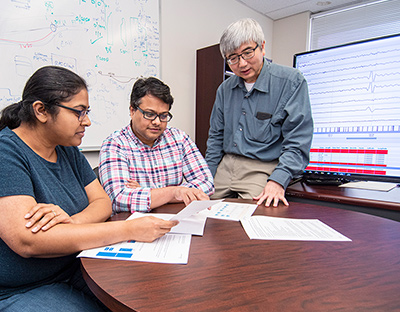 We thrive on collaboration, and celebrate the diversity that drives innovation.
Optimism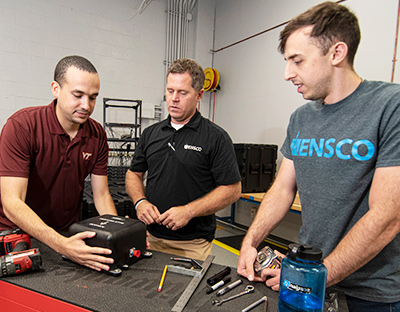 We don't shy away from difficult problems—we tackle them head on.
Innovation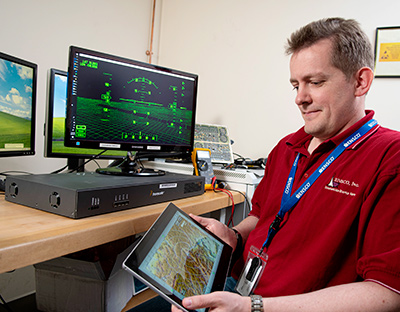 Deep thinking and creative processes influence all we do.
Want to Find a Job that Launches Your Career?
Explore our openings in science, engineering, software technology, administration and more!
Download
EEO Information Available to Download
Through ENSCO's Internship Program, our interns apply their academic knowledge in a real-world setting and help ENSCO solve challenges across all of our business areas. ENSCO interns are paid and are eligible to participate in our 401(k) program. At the end of their Internship, our interns present Capstone projects to senior management and their peers.
Learn about our interns, the projects they are working on to help us make the world a safer place, and why they chose ENSCO!
2022 Top Workplaces
USA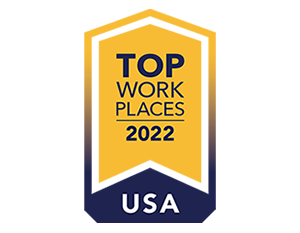 Energage recognized ENSCO with a National Top Workplaces award for our employee-focused culture of respect, diversity, inclusiveness and family-friendly policies.
2022 Top Workplaces
Work-Life Flexibility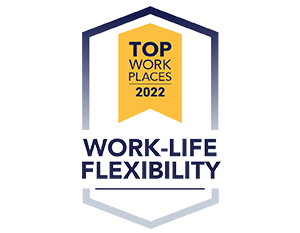 ENSCO was recognized for a culture that enables employees to meet the demands of their personal lives while maintaining high performance.
2022 Top Workplaces
Compensation & Benefits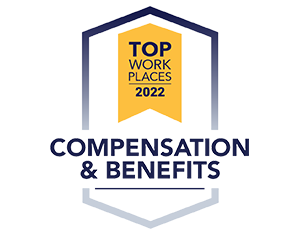 Energage recognized ENSCO for providing packages that ENSCO employees believe are fair for the work being done compared to industry competitors.
2021 Top Workplaces Technology Industry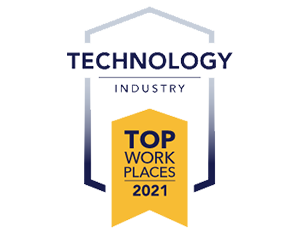 Energage selected ENSCO as a Top Workplaces in Technology Industry winner in recognition for a culture of employees who felt their work is meaningful and their efforts are appreciated by the company.
2021 Denver and Colorado Top Workplaces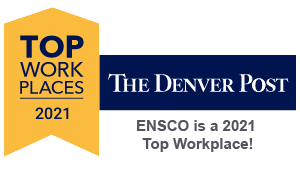 Energage recognized ENSCO with the Denver and Colorado Top Workplaces award for our employee-focused culture of respect, diversity, inclusiveness and family-friendly policies.
CARE (Companies As Responsive Employers)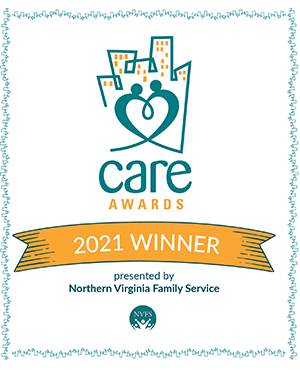 Northern Virginia Family Service recognizes ENSCO with the CARE Awards for an outstanding organization for its community and employee impact.
2022 Top Diversity Employer
DiversityJobs selected ENSCO as a 2022 Top Diversity Employer in the Aerospace & Aviation space for demonstrating consistent outreach and dedication to hiring from all diversity groups, so the most qualified candidates can truly rise to the top of their careers.
ENSCO – HIRE Vets Gold Medallion Award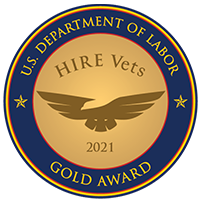 ENSCO is proud to receive the Honoring Investments in Recruiting and Employing American Military Veterans (HIRE Vets) Gold Medallion Award. ENSCO is committed to veteran hiring, retention and professional development. Learn more
ENSCO – "Virginia Values Veterans" Company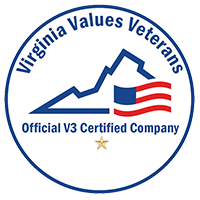 As a proud V3-certified company, ENSCO understands the value of a well-trained and integrated Veteran as part of the ENSCO's workforce. The Virginia Values Veterans (V3) Program is an official Commonwealth of Virginia, Department of Veterans Services Program.
ENSCO – Military Friendly Employer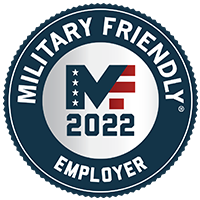 ENSCO is honored to be recognized as Military Friendly employer with commitment, effort and success in creating sustainable and meaningful benefit for the military community. Learn more
Campaign for Disability Employment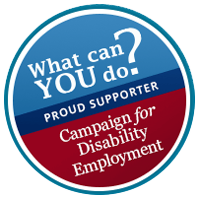 ENSCO is a proud supporter of the Campaign for Disability Employment and recognizes the value of disability inclusion in our workplace. At ENSCO, it's what we can do that matters.
Learn more: Diversity & EEO