ENSCO's Virtual Track Walk® (VTW) software enables high-resolution track images to be inspected in the office. A key feature is the ability to view synchronized images from multiple inspection cameras along with milepost and GPS.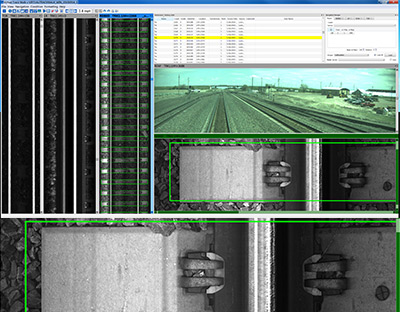 When using VTW to inspect track, built-in tools allow the user to mark defects and identify track assets. The software then automatically tags these with milepost numbers and GPS coordinates. Identified defects and assets can be exported to CSV reports.
VTW can be used for conducting visual track inspection and tie grading in the office. Defects identified can be exported to a report that includes milepost and GPS coordinates of each defect.