ENSCO's meteorology product line is designed to bring comprehensive meteorological data clearly and efficiently to stakeholders to make critical decisions with ease and confidence. ENSCO's MetWise® family of products and services can be used to visualize all types of meteorological information and enable users to create and distribute the most effective decision assistance tools.
 
MetWise® – Family of Products & Services
---
MetWise® Net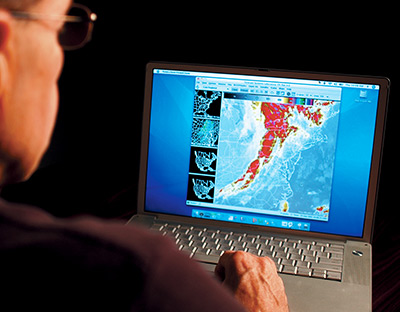 ENSCO's MetWise® Net is a portable, low-bandwidth solution for Windows®, Mac® and Linux® systems via any internet connection. Running as a Java application, it pulls all weather data and information from a MetWise server into one location using a unique, easy-to-use graphical user interface. Connections to the server are only maintained during the request and retrieval of products. After retrieving products via the internet, MetWise Net allows the user to interact locally with the information. Compression is used for optimum delivery speeds—even on a 3G mobile network.
MetWise® Enterprise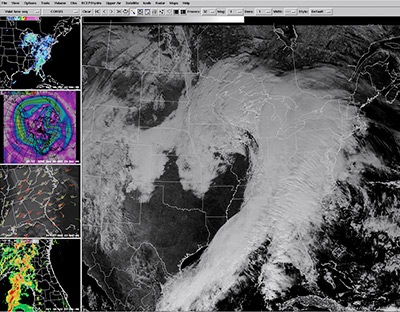 The MetWise® Enterprise encompasses acquiring, managing and visualizing all types of meteorological data to interactively create customized real-time decision products. It produces weather graphics and text data delivered via a local client-server system. This unique system is based on the Advanced Weather Interactive Processing System (AWIPS) used by National Weather Service meteorologists with time-sensitive weather forecasting information for critical operations.
With its intuitive graphical user interface, MetWise Enterprise is easy to setup and learn. Simple menu commands and mouse clicks enable users to access observations, text and numerical fields, and combine them in order to generate tailored products for virtually any weather-sensitive operation. The interface allows complete interactive preparation and distribution of graphic products, text products, briefings, and other decision-making products. Templates can be created for standard products.
MetWise® Collaborate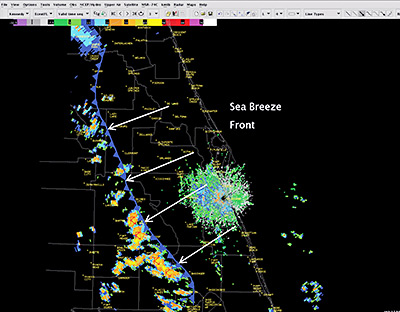 MetWise® Collaborate offers graphical, voice and video collaboration across the room, or around the world to create and deliver customized decision products and briefings. It brings a collaborative environment with comprehensive meteorological data to all your decision-making processes. Collaborate can be used in conjunction with MetWise Enterprise to visualize all types of meteorological information.
MetWise® Live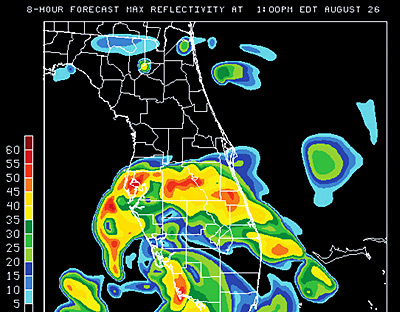 MetWise® Live delivers customized weather products for decision makers via the internet. No special software is needed, only a web browser. Having the right weather information in the right format can mean the difference between a safe and profitable operation and a disastrous, losing proposition.
MetWise® Predict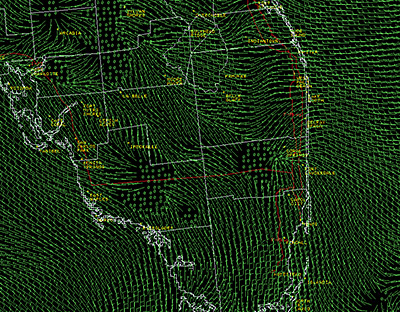 MetWise® Predict brings a zero (0) to 12-hour strategic high-resolution numerical modeling system that assimilates data from NEXRAD and other critical sources. This modeling capability delivers products to users via MetWise Enterprise, MetWise Net, MetWise Collaborate or MetWise Live.
The goal of MetWise Predict is to focus on weather phenomena that are too small for most national models to forecast, yet are critically important for many types of weather-sensitive operations. The MetWise Predict weather phenomena include activities such as thunderstorm forecasting, local heavy rainfall, sea breezes, land breezes, mountain and valley breezes, turbulence and icing. High-resolution wind fields and precipitation amounts associated with tropical systems can also be forecast with MetWise Predict.