Meet Amie
Program Manager for the Proof-of-Concept studies on the EC SE&I contract supporting the Satellite Control Network (SCN).
A little over 2 years.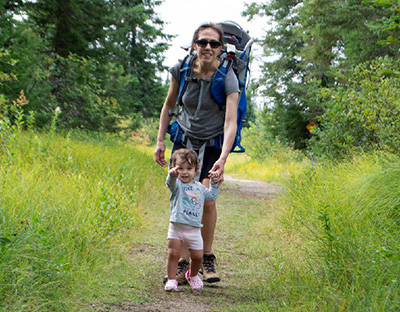 What do you like most about working with your team?
They are committed to the mission and developing innovative solutions to meet our customers' needs all while having a positive attitude and fun along the way.
 
How does your expertise make a difference at ENSCO?
I have worked on the Satellite Control Network for 8 years supporting multiple disciplines, so I bring a broad breadth of knowledge. Combined with my critical thinking and problem-solving capabilities, I challenge my team to continually do their best, which delivers value to our customer and in turn to ENSCO.
What makes ENSCO a great place to work?
Flexibility in work arrangement to allow for the continually rebalancing of work and life along with providing challenging opportunities to grow in my career.
What advice would you give someone looking to start a career in your field?
Hard work and dedication with associated results are a strong starting point to get you noticed, and if there's something else you want to do with your career do not limit yourself – seek out opportunities to challenge and grow.
What do you like to do outside of work?
Being outside with my family going on various adventures (hiking, skiing, biking) and running – it's what keeps me relatively sane.
Want to Find a Job that Launches Your Career?
Explore our openings in science, engineering, software technology, administration and more!
Download