If you are a U.S. military, veteran or military spouse we thank you for your commitment and sacrifice to our great country. And we hope you will consider joining ENSCO — a place that celebrates and honors your commitment and military service, and supports our veterans through employment opportunities, community and employee engagement, and benefits.
We are proud of our long-standing support of our U.S. military and its mission — and proudly contribute products and services that protect our men and women in uniform, and make the world a safer place. 
Search Jobs
Search ENSCO's active jobs on Military Skills Translator or view all openings on ENSCO's job site.
Download
A Proud V3-Certified Company
ENSCO provides pay to supplement a service member's salary while they are on military leave.
DoD SkillBridge Program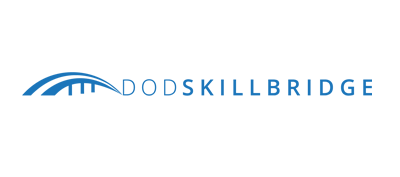 ENSCO's lead from the Front Military Transition Program is a DoD-approved SkillBridge initiative, which helps bridge the gap between military experience and civilian skills by creating unpaid internship opportunities for transitioning service members.
View All SkillBridge Internship Opportunities:
Patriot Award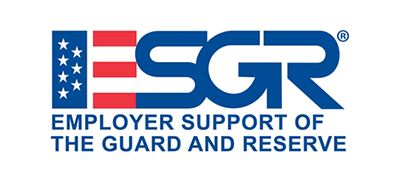 ENSCO is a proud recipient of the Service Member Patriot Award from the Employer Support of the Guard and Reserve — an award that recognizes employers who support service members and their families.
ENSCO – HIRE Vets Gold Medallion Award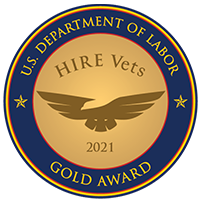 ENSCO is proud to receive the Honoring Investments in Recruiting and Employing American Military Veterans (HIRE Vets) Gold Medallion Award. ENSCO is committed to veteran hiring, retention and professional development. Learn more
ENSCO – Military Friendly Employer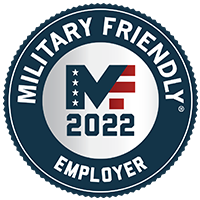 ENSCO is honored to be recognized as Military Friendly employer with commitment, effort and success in creating sustainable and meaningful benefit for the military community. Learn more
ENSCO – "Virginia Values Veterans" Company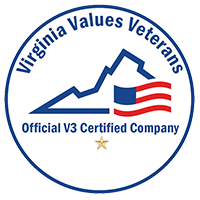 As a proud V3-certified company, ENSCO understands the value of a well-trained and integrated Veteran as part of the ENSCO's workforce. The Virginia Values Veterans (V3) Program is an official Commonwealth of Virginia, Department of Veterans Services Program.
2022 Top Diversity Employer
DiversityJobs selected ENSCO as a 2022 Top Diversity Employer in the Aerospace & Aviation space for demonstrating consistent outreach and dedication to hiring from all diversity groups, so the most qualified candidates can truly rise to the top of their careers.
CARE (Companies As Responsive Employers)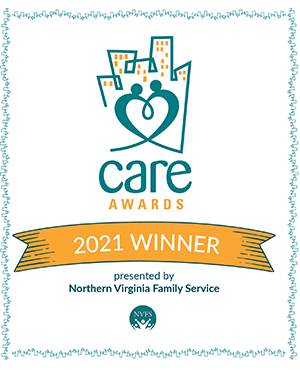 Northern Virginia Family Service recognizes ENSCO with the CARE Awards for an outstanding organization for its community and employee impact.
2022 Top Workplaces
USA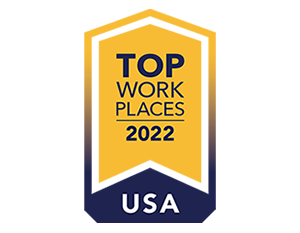 Energage recognized ENSCO with a National Top Workplaces award for our employee-focused culture of respect, diversity, inclusiveness and family-friendly policies.
2022 Top Workplaces
Work-Life Flexibility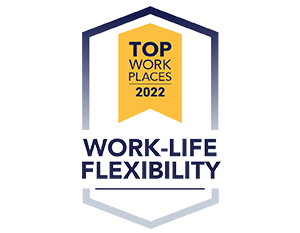 ENSCO was recognized for a culture that enables employees to meet the demands of their personal lives while maintaining high performance.
2022 Top Workplaces
Compensation & Benefits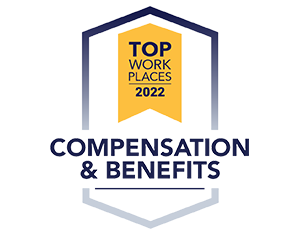 Energage recognized ENSCO for providing packages that ENSCO employees believe are fair for the work being done compared to industry competitors.
2021 Top Workplaces Technology Industry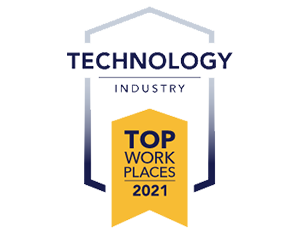 Energage selected ENSCO as a Top Workplaces in Technology Industry winner in recognition for a culture of employees who felt their work is meaningful and their efforts are appreciated by the company.
2021 Denver and Colorado Top Workplaces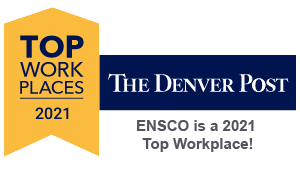 Energage recognized ENSCO with the Denver and Colorado Top Workplaces award for our employee-focused culture of respect, diversity, inclusiveness and family-friendly policies.
Campaign for Disability Employment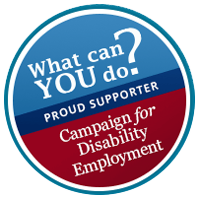 ENSCO is a proud supporter of the Campaign for Disability Employment and recognizes the value of disability inclusion in our workplace. At ENSCO, it's what we can do that matters.
Learn more: Diversity & EEO
Through ENSCO's Internship Program, our interns apply their academic knowledge in a real-world setting and help ENSCO solve challenges across all of our business areas. ENSCO interns are paid and are eligible to participate in our 401(k) program. At the end of their Internship, our interns present Capstone projects to senior management and their peers.
Learn about our interns, the projects they are working on to help us make the world a safer place, and why they chose ENSCO!