ENSCO offers the resources of a large company, yet has the flexibility and entrepreneurial opportunities of a small company. Every employee, no matter the level, plays a key role in the work we do. At ENSCO, you can provide real value to critical programs—your voice is heard, and your ideas can help shape the future of technology!
With an Internship at ENSCO, you can apply your academic knowledge in a real-world setting and contribute to real-life critical issues, including worldwide peacekeeping initiatives, robotic technology to protect U.S. soldiers, and life-saving transportation initiatives. We employ cutting-edge technologies and computer programming projects that directly impact national and worldwide issues.
Areas of technical expertise at ENSCO include support of national defense, transportation safety and asset management, systems engineering, and development of new technologies.
The Internship Experience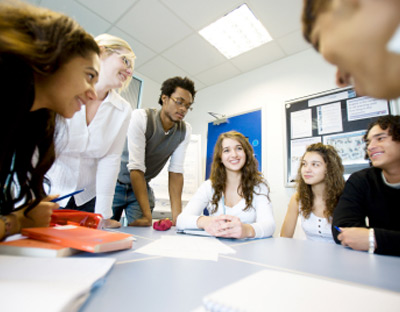 ENSCO offers experiential education opportunities for undergraduate and graduate students. These positions are available to all students seeking hands-on learning in their professional fields, whether or not enrolled in a formal co-operative educational program.
An internship or co-op position at ENSCO is an excellent way to learn more about your field, about yourself as a productive worker in that field, and about ENSCO as a place to begin a challenging career following graduation.
We can arrange flexible assignments to meet your academic schedule. Assignments can be full- or part-time, or between school sessions while you are enrolled in academic courses.
Most internship or co-op positions will be at our Springfield location in Northern Virginia, or at our primary locations in upstate New York and central Florida. Either permanent U.S. residency, or the ability to obtain a security clearance is required for most positions. To learn more about our current internship opportunities, please review our job openings, or submit your resume and profile for future consideration.
Want to Find a Job that Launches Your Career?
Explore our openings in science, engineering, software technology, administration and more!
Download