ENSCO's autonomous Vehicle/Track Interaction (V/TI) Monitor is the most widely used, cost-effective method to autonomously inspect track and aid in reducing track caused derailments.
V/TI Monitor – Proactive, Autonomous Maintenance Planning System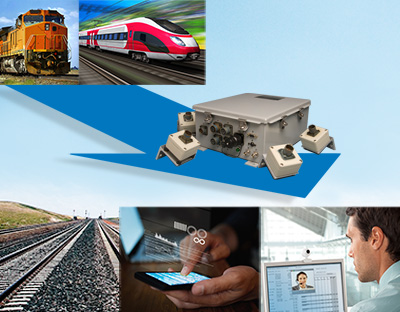 V/TIs are stand-alone systems installed on revenue vehicles such as locomotives or passenger coaches to access the condition of track and vehicles through acceleration monitoring to provide real-time alerting and proactive maintenance planning.
The V/TI measures ride quality, wheel/rail impacts, such as battered and broken joints, and short-chord track surface conditions, such as mud spots and pumping joints. Identified risk conditions are transmitted via cellular network, received as email alerts and viewed in TrackIT®.
With a fleet of V/TIs' autonomous measurement, railways achieve a constant safety net to identify quickly deteriorating conditions (and precursor conditions) and report them to field personnel for remediation to ensure smooth operations.