Through state-of-the-art engineering, ENSCO designs, builds, operates and delivers world class, turnkey track inspection vehicles and systems that monitor comprehensive performance indicators reflecting track quality and safety. ENSCO has delivered solutions on more than 50 inspection cars throughout the world to meet the needs of the railway industry.
Self-propelled Vehicles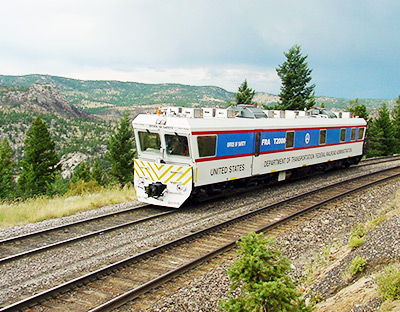 Through its relationships with track maintenance machinery manufacturers, ENSCO has designed a variety of self-propelled rail vehicles from small 20-ton class converted work crew carriers to custom 100-ton high-speed rail cars that serve as track inspection platforms.
Towed Coaches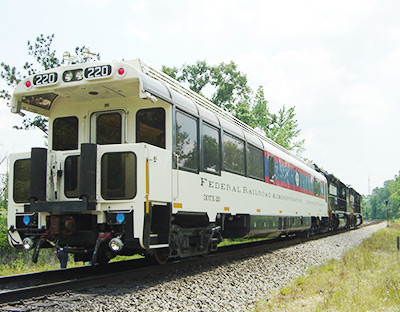 As railroad traffic density increases, it becomes difficult to find adequate time for both track inspection and maintenance. On high-speed rail lines, the challenge is even greater. Towed coaches provide cost-effective solutions to railroad track inspection needs. Whether implemented in revenue trains or behind dedicated locomotives, towed coaches can be configured for high-speed and long-haul track inspection operations, improving the capacity of the rail network.
Hi-rail Vehicles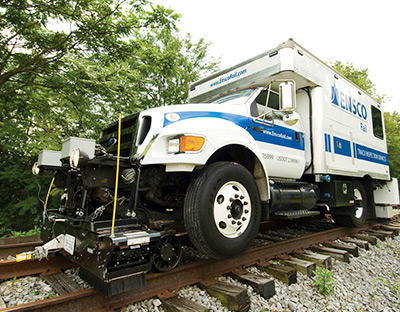 ENSCO maintains long-standing relationships with hi-rail vehicle manufacturers to allow for the design and construction of specialized equipment to meet the customer's inspection and testing needs. ENSCO's solutions can be applied to light duty, medium duty, and heavy duty trucks to address a full range of inspection and operational requirements.