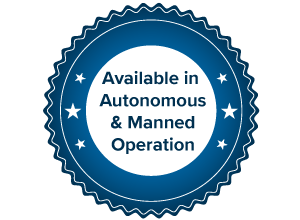 ENSCO's Third Rail Imaging System (TRIS) is the premier method to capture high-resolution imagery of the third rail and associated components. The TRIS features high frequency cameras to produce detailed images where ENSCO's industry leading machine vision algorithms can automatically identify components and defective conditions. 
Third Rail Inspection
ENSCO TRIS can automatically inspect the third rail and its associated components to look for conditions such as sagging or missing coverboards, battered end ramps, missing or broken fasteners, damaged or shorting isolators, and third rail surface condition.
ENSCO has the unique capability of processing the TRIS imagery into strip chart measurement data. Additionally, the TRIS is synchronized with all other inspection systems. This provides a unique and valuable ability to see Third Rail Measurement System data (position of the third rail relative to the running rail) alongside imagery and strip chart data processed from the images.
System Integration
A unique capability of the TRIS is to be synchronized with the Thermal Imaging System (THIS) to identify the location of third rail hot spots and have a corresponding image of the location.