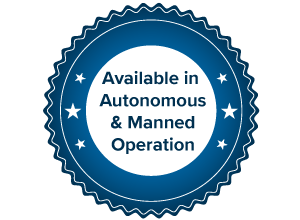 ENSCO's Signal and Communication Inspection System (SCIS) is a comprehensive onboard system used to monitor train control, PTC and track circuit health. The SCIS is synchronized with the track recording vehicle's location, i.e., chainage, milepost, etc., and GPS information. Real-time data is viewed on the track recording vehicle similar to a track geometry stripchart. The SCIS identifies exceptions where measured conditions do not meet design requirements. Measured data can be viewed in the office to further evaluate conditions.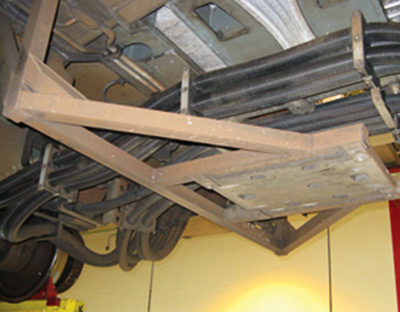 The SCIS measures actual track circuit conditions continuously, using custom antennas mounted on a track recording vehicle. Each antenna looks for specific carrier frequencies and signals from both DC and AC track circuits. The SCIS can pinpoint locations of degraded conditions, such as impedance bonds, insulated joints, and stray current locations.
ENSCO's SCIS uses various custom and standard antennas to receive and record wayside transponder messages. The SCIS confirms wayside transponder functionality, location and signal strength. Should any transponder health condition exceed the threshold, the SCIS will create exceptions with location and GPS coordinates.
ENSCO's SCIS can be used to assess PTC, ACCES, CBTC, ATP, ATC, ATO, and TWC.