PTLF – Portable, easy-to-use lateral strength testing for railroad crossties and fastening systems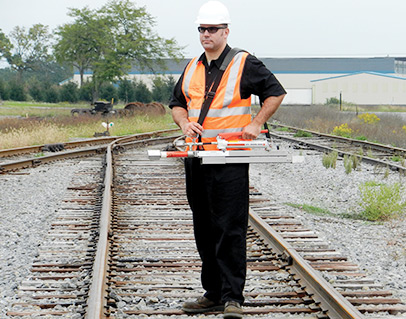 Using the PTLF helps to identify locations of high derailment risk caused by gage widening conditions caused by weakened ties (sleepers) or broken or missing fasteners.
Track Inspectors can use the PTLF to spot check locations of concern, or check gage under load after measuring with a hi-rail mounted Track Geometry Measurement System (TGMS).
The PTLF brings a complete gage strength assessment to a railway when combined with a Deployable Gage Restraint Measurement System (DGRMS) which performs similar measurements, but at high speed from a rail bound vehicle.