IDataMap is a powerful add-on module to IData® that offers HMI developers the ability to add high performance and high fidelity 2-D and 3-D digital moving maps to their displays. Suitable for both military and commercial applications, the rich set of features and embedded performance in IDataMap enhance situational awareness capabilities to any type of display.
2-D and 3-D Digital Map Toolset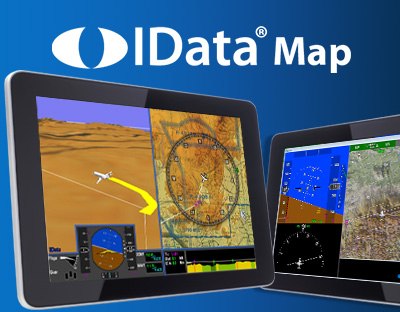 A true toolset, IDataMap offers developers the flexibility to create digital mapping solutions without having to rely on a prepackage set of functionalities. IDataMap uses the same data source for creating 2-D and 3-D views, thus ensuring that all images and symbologies are properly geo-synchronized across different views within the same display.
Portability of Design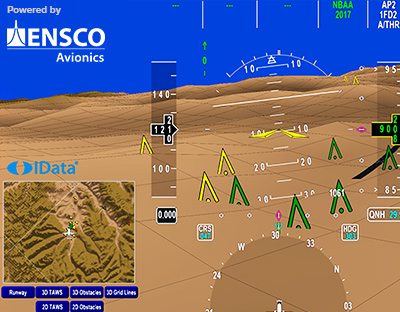 IDataMap is portable and can run on a number of different hardware, RTOS and GPU combinations. It supports industry standards, such as OpenGL® ES and SC for safety-critical applications and is DO-178C Certifiable to DAL A.
Powerful Importer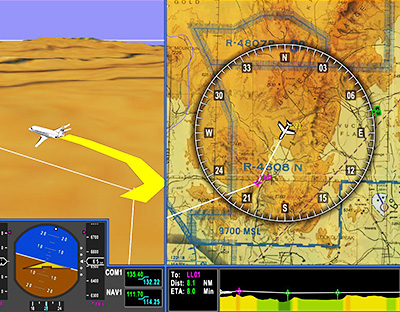 IDataMap importing tools allow a user to import all types of map formats. Map formats can be used as a single layer, or as multiple map types, with control over the layers that are being displayed.
DTED 0,1,2,3, RDTED
Vector (VMAP, ARINC 424, DAFIF)
CADRG (All ranges)
Satellite/Imagery
GeoTIFF
Open Architecture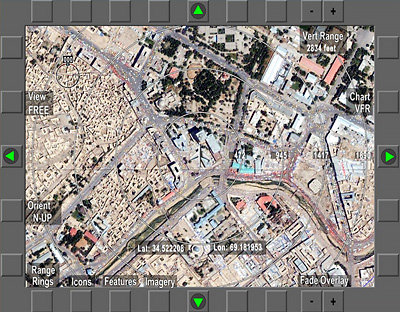 IDataMap is designed with an open architecture to give designers unparalleled ability to create their own unique 2-D or 3-D mapping display. The plugin system for IDataMap comes with plugins for FAA Airports, Navaids and Route but is open allowing for designers to create their own unique plugins for IDataMap.
Rich Functionality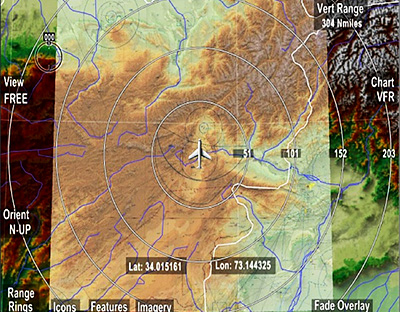 Control every aspect of your 2-D or 3-D display with the IDataMap rich set of control functions
Panning, zooming, rotation, orientation (North up, track up, heading up)
Input and cursor control
Color banding for elevation and TAWS displays
Coordinate conversions
User defined color bands
Contour lines and slope shading
Height above terrain
User Defined Color banding for elevations and TAWS
User Defined Plugins
Display obstacles, runways and airspaces
Applications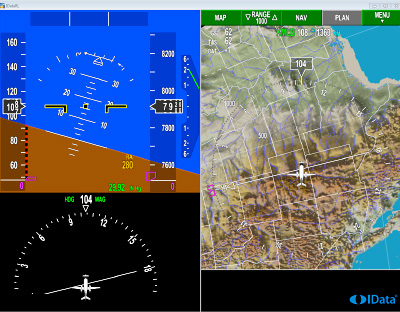 IDataMap is ideally suited for military and commercial applications, and is certifiable to DO-178C DAL A. IData combined with IDataMap offers designers a powerful development environment for designing the next generation of situational awareness displays.
Synthetic vision
Terrain Awareness Warning Systems (TAWS)
Navigation systems
UAS ground stations
FAA Traffic information systems
Tracking/Information systems