Back to All Press Releases
Future Attack Reconnaissance Aircraft (FARA) program will benefit from robust and flexible software development framework of IData®
Springfield, Va., July 1, 2021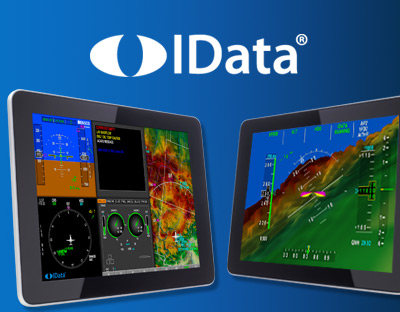 ENSCO Avionics is pleased to announce that Picatinny Arsenal has chosen its IData® and IDataMap as their development tool for its Future Attack Reconnaissance Aircraft (FARA) program. The goal of the FARA program is to develop and field the next generation of tactical assault/utility aircraft as part of the Future Vertical Lift program.
ENSCO Avionics IData Tool Suite accelerates the creation of mission- and safety-critical embedded display applications by providing a robust and flexible development framework to easily design, develop, prototype and deploy rich graphics for any target display application regardless of platform.
IData has been a proven success in the military, commercial, and space markets, but the selection of IData for the FARA program represents a growing partnership with the United States Army, and a key expansion into the Department of Defense (DoD) market. 
"ENSCO is proud to support the DOD and the FARA program," states ENSCO Avionics President Boris Nejikovsky. "The program will advance Army aviation with critical capabilities packaged in a smart, high-performing, affordable aircraft.  IData, with its advanced software design and development capabilities, will contribute to the Army's ability to achieve those goals quickly and efficiently."
"The capabilities from the IData and IDataMap development tools that are now available to our Software Team have enabled us to create significantly higher quality products in a fraction of the time that will only continue to improve," states Nicholas Serino, Software Integrated Product Team Lead, Advanced Rotorcraft Armament Protection System. "The items we are developing will allow us to go from prototyping, to initial design, to lab testing, to critical design, and finally to integration more efficiently than ever before."
ENSCO AVIONICS, INC.
ENSCO Avionics is an industry leader in airworthiness, flight safety and mission assurance for defense and commercial systems worldwide. For more than 35 years, ENSCO Avionics has been a trusted partner and technology provider for reliable and efficient embedded systems, cyber and technology disruption mitigation, certification solutions, avionics display development, engineering services and HMI development toolkits. ENSCO Avionics develops sophisticated airborne systems for the aerospace industry to meet DO-178C/ED-12, DO-254/ED-80, DO-278A/ED-109, DO-326A and military standards for manned and unmanned systems. Learn more about ENSCO Avionics