The Challenge
Companies today are looking for software tools to develop display applications that can be applied across platforms, reduce cost by reuse, and enable new technologies to quickly reach the market. Display development tool suites are no longer sought simply for the final display development, but also need the capability to present concepts and collaborate with clients toward an optimal design. Having the ability to leverage the development of displays on different platforms from concept through prototyping, development and training requires a data-driven development environment.
Innovative HMI Software Development Toolkit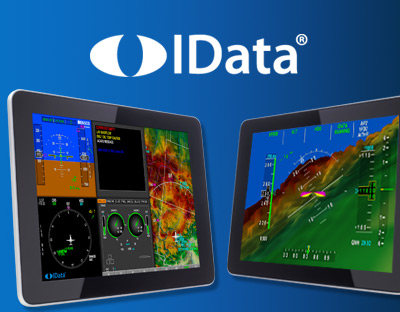 IData® is a Commercial-off-the-Shelf (COTS), innovative, advanced Human Machine Interface (HMI) software development toolkit for creating and deploying embedded software display applications. Architected with the same philosophy as the ARINC 661 specification, IData is a single integrated display design solution with a data driven architecture. Platform independent, high performing, and certifiable to DO-178C DAL A.
Integrated Tool Set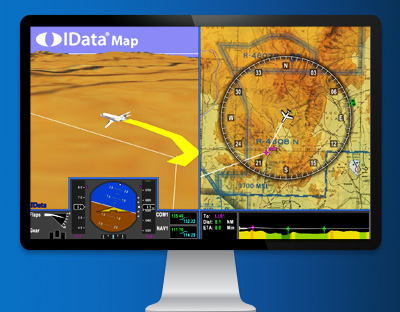 IData offers a rich set of advanced features with seamless integrations for 2-D and 3-D digital moving maps (IDataMap) and 3-D views (IData3D) to design powerful and functional HMI applications that can run on a number of target platforms. Using the IData innovative technology, developers can create HMI applications for numerous end-user projects in different industries.
Data Driven Development
The IData Tool Suite is the only data-driven HMI application development and deployment environment on the market. This makes IData the optimal solution for reuse, achieving operator in the loop prototyping, and portability across multiple targets.

Rapid, Streamlined Development and Deployment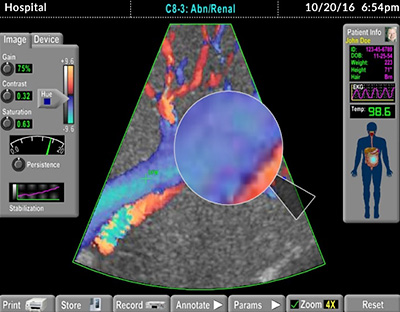 Streamlines development for all displays—cockpit displays,
situational awareness, simulation, command and control—with a single tool
Maximizes applicability of design efforts by designing once for multiple platforms
Reduces display development time and cost
Reduces need for recertification of HMI changes
Prototype rapidly via dynamic alteration of HMI solutions as needs evolve
IDataMap – Fully Integrated 2-D/3-D Digital Mapping Toolkit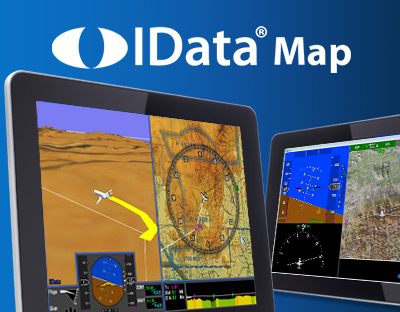 IDataMap is a powerful module within IData that offers HMI developers the ability to add high-performance and high-fidelity 2-D and 3-D digital moving maps to their displays. Suitable for both military and commercial applications, the rich set of features and the embedded high performance in IDataMap enhance situational awareness capabilities, including TAWS and Synthetic Vision, for any type of display.
IData Applications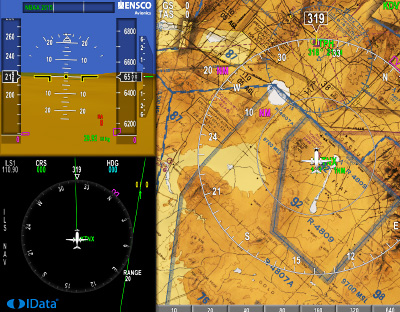 Commercial and business aviation
Aerospace and defense industries
UAS ground stations
Medical equipment
Industrial automation
Transportation industry