ENSCO Rail is the North and South American partner for sales and technical support for DeltaRail's VAMPIRE® Pro vehicle/track interaction software.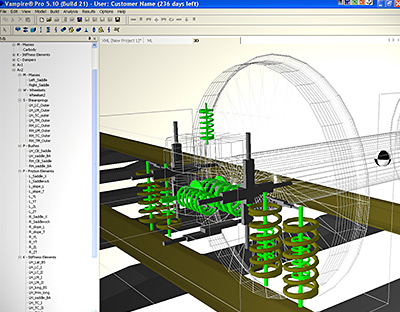 VAMPIRE is an industry standard software package that simulates rail vehicles on the track. It's often used in rail vehicle design and evaluation, derailment modeling, and ride quality simulation.
In ENSCO's data management suite, VAMPIRE provides a powerful capability to automatically simulate rail vehicles with measured track geometry and rail profile data. This allows for in-depth performance-based assessments of track conditions, provides valuable data to the AMA, and helps prioritize maintenance work.