Back to All Press Releases
Pruett to lead National Security, Aerospace, Avionics and Cybersecurity teams
Springfield, Va., June 6, 2022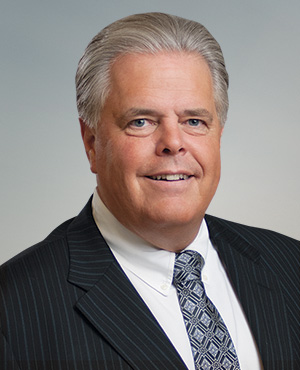 Today, the Board of Directors of ENSCO, Inc., an international engineering, science, and advanced technology enterprise, announced the formation of the Mission Systems Group, a merging of its national security, aerospace, avionics and cybersecurity programs into one business unit. Kevin Pruett, ENSCO's Senior Vice President of the Aerospace Engineering Group, was promoted to Executive Vice President and will be the lead executive for the Mission Systems Group, effective July 2, 2022.
"Application and technology synergies across these segments of our business offer significant advantages to our customers and their critical programs," commented ENSCO, Inc. Chairman of the Board, Greg Young. "Merging our National Security Solutions Group with the Aerospace Engineering Group into a single coordinated Mission Systems Group, will allow us to better leverage our technical and operational expertise to the benefit of our Defense, Aerospace and IC partners, and to provide greater opportunity to our employees in the coming decade. In my forty-plus years in the business, I've not seen a better team, led by an extraordinary executive, to meet the increasing demands of our customers in bringing disruptive technologies and stunning operational performance to overwhelm our adversaries and meet the mission-critical performance needs of our business partners." he continued.
Starting at ENSCO in 2004, Mr. Pruett succeeded in achieving outstanding contract performance and customer service in the programs he oversaw; he implemented a highly successful acquisition management program; realized excellent employee retention; and exceptional financial management. Taking a team approach to bring the very best capabilities to our customer's programs, he led the successful capture and execution of the Space & Missile Center RN/Systems Engineering and Integration contract and led a critical corporate acquisition adding vital technology to our aerospace programs. Mr. Pruett successfully integrated ENSCO's avionics business within the aerospace division, resulting in significant improved business success. More recently, he successfully added several new programs on ENSCO's client list in space and national security, creating substantial growth opportunities for the company and bringing more diversified and robust technological leverage to our existing customers.

"Kevin's business and management acumen, combined with the outstanding technical and program management team within the newly formed Missions Systems Group, offers a powerful combination for ENSCO's continued growth and success with our customers in this critically important segment of the company," stated President, Boris Nejikovsky.
The Mission Services Group will join the Surface Transportation Group as ENSCO's dual business units, successfully leveraging technology and operational excellence for our customers in government and private sector areas.
"I thank the ENSCO Board for this opportunity to expand our portfolio as part of the combined Mission Systems Group, and to work with a talented team of engineers, scientists, and inventors as we provide our customers with cutting-edge solutions that will be safer, more efficient, secure and sustainable in exceeding our customer expectations," commented Kevin Pruett.
About ENSCO, Inc.
ENSCO, Inc., and its wholly owned subsidiaries represent a $140 million international technology enterprise, headquartered in the Washington, D.C., area. For more than 50 years, the ENSCO group of companies has been providing leading-edge engineering, science and advanced technology solutions to governments and private industries worldwide. ENSCO operates in the aerospace, national security, surface transportation and cybersecurity sectors and focuses on technologies, products and services to support the safety, security, reliability and efficiency of customer missions. We continue to find and hire extraordinary employees to work on extraordinary challenging programs for our business. Field offices and subsidiaries, representatives and partnerships are located throughout the United States and around the world. Learn more about ENSCO