Back to All Press Releases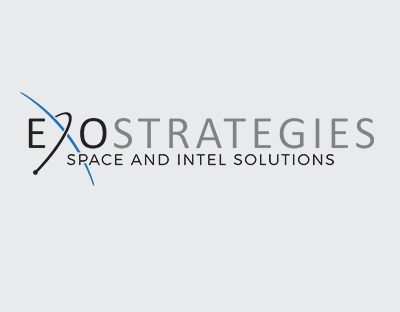 Springfield, Va., April 2, 2021
ENSCO, Inc. announces it has acquired Colorado Springs-based Exostrategies for an undisclosed amount. The acquisition is part of a growth strategy that will allow ENSCO to expand its capabilities and better serve its aerospace and national security customers in Colorado and across the United States.
Exostrategies implements proactive and disruptive processes, strategies and solutions for the space and intelligence communities, with an emphasis on affordable enterprise transformation. In addition, the Exostrategies Architex™ product is a cloud-based decision support tool used by many Air Force and intelligence community customers for enterprise modernization and low-risk integrated architecture development.
"The synergy resulting from the joining of the two companies makes this a smart and forward-thinking investment for ENSCO customers, employees and shareholders," states ENSCO President Boris Nejikovsky. "ENSCO's capabilities in systems engineering, cybersecurity, verification and validation, and data management partner well with Exostrategies' expertise in enterprise architecture, agile risk management, modeling and simulation, and lifecycle affordability. With the acquisition, ENSCO bolsters its ability to provide additional support to its existing customers and to expand its customer base by helping organizations mitigate risk and manage evolving threats to critical infrastructure and operations. Exostrategies' personnel has the requisite skills and clearances and will be a great addition to the dedicated ENSCO team."
Assisting ENSCO with this transaction was the Pillsbury Winthrop Shaw Pittman LLP law firm, located at 1650 Tysons Blvd., 14th floor, McLean, Va., 22102-4856, and at www.pillsburylaw.com. Oliver Investment Banking (0IB) was the financial advisor for Exostrategies. OIB is located at 100 East St. Vrain St., Suite 100, Colorado Springs, Colo., 80903, and at www.oibanking.com.
ENSCO, INC.
ENSCO, Inc., and its wholly owned subsidiaries represent a $140 million international technology enterprise, headquartered in the Washington, D.C., area. For more than 50 years, the ENSCO group of companies has been providing engineering, scientific and advanced technology solutions that guarantee mission success, safety and security to governments and private industries worldwide. ENSCO operates in the defense, transportation, aerospace and intelligence sectors. Field offices and subsidiaries, representatives and partnerships are located throughout the United States and the world. Learn more about ENSCO