Back to All Press Releases
Falls Church, Va./Cocoa Beach, Fla., Dec. 1, 2016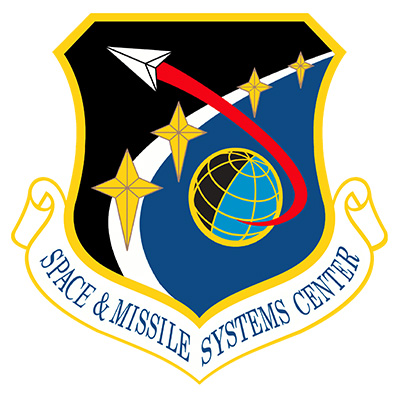 The Space and Missile Systems Center (SMC) announced the award of the RN SE&I contract to ENSCO, Inc. of Falls Church, Va., Nov. 17. The work will be performed by the ENSCO Aerospace Sciences and Engineering Division, which is headquartered in Cocoa Beach, Fla. The contract is expected to be completed by Oct. 30, 2022.
This contract is to support the Range and Network Division within SMC in its mission to develop, modernize and sustain the nation's premier launch and test range systems, ensuring continued access to space for the warfighter; test and evaluation of ballistic missile and aeronautical programs; sustainment and modernization of the Air Force Satellite Control Network (AFSCN); and provide highly reliable command and control, communication, telemetry and tracking for more than 170 DOD, NRO, civil and allied satellites. ENSCO will lead the development of the standard training systems for the space enterprise and tracking of space objects.
This award represents a major win for the ENSCO team that includes Booz Allen Hamilton, Vencore, and USfalcon. ENSCO has supported the USAF on the launch ranges for more than three decades and now adds support to the USAF Satellite Control Network and the Standard Space Trainer to its capabilities.
The work will be performed at the Los Angeles Air Force Base, Peterson Air Force Base in Colorado Springs, Vandenberg Air Force Base in California, and Cape Canaveral Air Force Station and Patrick Air Force Base in Florida.
"ENSCO is honored to be awarded this multi-year contract and is looking forward to supporting the Space and Missile Systems Center," states Boris Nejikovsky, ENSCO President. "We are confident that our team's extensive expertise and capabilities in range and network systems will help SMC accomplish its critical national security mission."
"We look forward to continuing our high level of service to the USAF in ensuring our nation's efficient access to space and maintaining mission success," said Kevin Pruett, Vice President, ENSCO Aerospace Sciences and Engineering Division. "We have assembled an outstanding team, and we appreciate the confidence and trust the USAF has placed in us to be selected for this important national mission."
 
About ENSCO, Inc.
ENSCO, Inc., and its wholly owned subsidiaries represent a $100 million international technology enterprise, headquartered in the Washington, D.C., area. For almost 50 years, the ENSCO group of companies has been providing engineering, science and advanced technology solutions that guarantee mission success, safety and security to governments and private industries worldwide. ENSCO operates in the defense, transportation, aerospace and intelligence sectors. Field offices and subsidiaries, representatives and partnerships are located throughout the United States and around the world. Learn more