Development and verification of hardware requirements based on size, complexity and design assurance levels
Complete DO-254 Certification Solutions Built on Industry Best Practices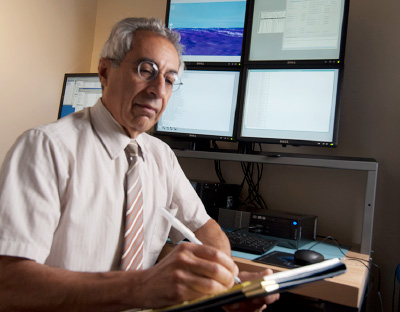 ENSCO Avionics is a leading provider of DO-254 solutions, including development, verification and certification across all Design Assurance Levels. Our DO-254 team supports program planning and execution by identifying strengths, weaknesses and risks related to the development and certification of their products.
Our engineers and project managers are fluent throughout the hardware development life cycle, including the following:
Certification liaison and SOI support
Planning
Requirements development
Design and design analyses
Firmware implementation
Hardware verification environment definition
Requirements-based test development and coverage analysis
Project management, configuration management, and process assurance
Navigation of the subtleties between SEH and CEH development efforts
ENSCO: A Leading Provider of DO-254 Solutions and Certification
With DO-254 requirements moving to the forefront of the avionics industry, ENSCO Avionics can guide clients through the myriad of DO-254 requirements and offer cost-effective direction, while providing timely access to talent for specific tasks and durations of time, thus reducing budget and schedule risks.
ENSCO's DO-254 development and verification teams are intimately familiar with the latest hardware design, simulation, test and integration tools, and development environments. We can help with project sizing and scheduling based on hardware requirements, hardware lines of code (HLOC), and device size and complexity. We provide full turnkey development and verification solutions, as well as reverse engineering and test rig design and development to support full system integration.
ENSCO Avionics' experience and safety-critical knowledge in software development can be applied to other business sectors, including space, medical, rail, and security.
ENSCO Avionics' Complex Electronic Hardware Engineering: Experience and Industry Know-how
Meet FAA, EASA, Transport Canada, and military compliant certifications
Achieve turnkey hardware and software managed solutions
Outsource all or part of a development effort – staff, technology, guidance or oversight to mitigate schedule and staffing risk
Deploy best-of-breed processes, tools and reuse to improve competitive edge for both schedule and cost
Work with trusted partner, subcontractor, or with FFP, T&M, cost plus
Complex Electronic Hardware (CEH) – Task Sizing Evaluation Form
Please complete the below simple sizing form and our representative will contact you soon.
* required fields