Back to All Press Releases
New Orleans, LA, April 3, 2023
ENSCO, Inc., a global leader in providing railway infrastructure inspection technology will be attending the upcoming American Short Line and Regional Railroad Association Conference (ASLRRA) in New Orleans, LA, from April 2-4, 2023. ENSCO will be showcasing their rail infrastructure inspection technologies, including their Ultrasonic Rail Flaw System, which provides state-of-the-art rail flaw detection and integrates seamlessly with ENSCO's Data Management Systems. Together, they help in the prediction and prevention of rail flaws and scheduled maintenance.
ENSCO offers infrastructure inspection technology both as a packaged product and as a service, which is vital to short line railroads who are working with a smaller budget. To meet the timing needs of short line railroads that are often challenged by sourcing smaller volume test services in the marketplace, ENSCO makes their rail inspection services available for immediate scheduling of any volume.
"ENSCO is proud to be a reliable partner of short line railroads. We know businesses rely on inspection services being available at a moments' notice, so we strive to make these critical services available immediately upon request," said Jeff Stevens, President of ENSCO. "ENSCO is proud to make our industry leading inspection and safety services accessible to railroads of all sizes."
Attendees can visit booth #666 to meet with ENSCO to learn more.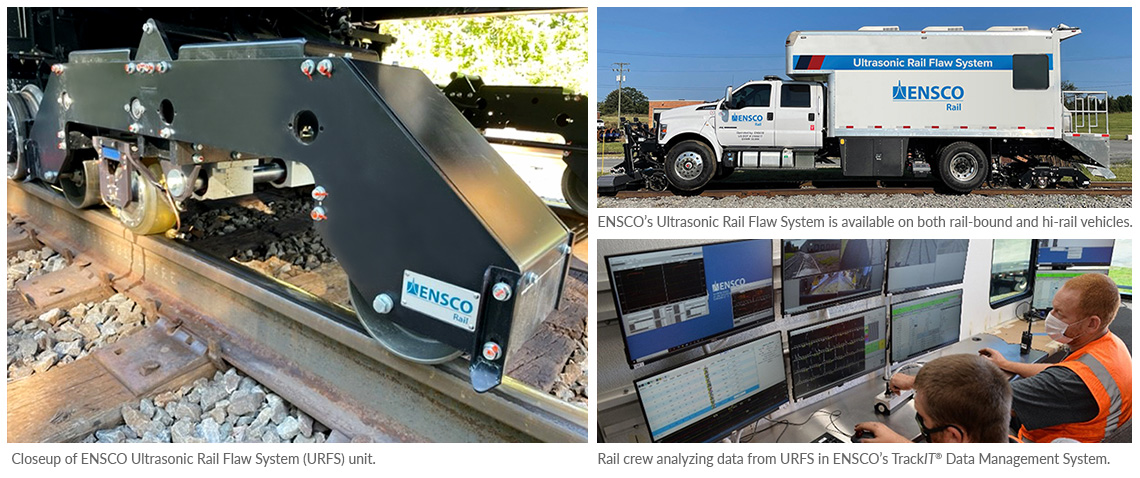 ABOUT ENSCO
For more than 50 years, ENSCO has led the rail industry worldwide in developing new and advanced technologies to improve the safety, security, and quality of their operations. ENSCO is a trusted provider of automated and autonomous inspection systems, web-based data management systems, vehicle dynamics analysis and simulations, and large-scale systems integration projects. ENSCO's engineers have pioneered the use of advanced technology and data analytics paired with leading railway subject matter experts to increase railway safety while also ensuring operating efficiency and productivity. Learn more about ENSCO.
ABOUT ASLRRA
The American Short Line and Regional Railroad Association (ASLRRA) represents the entrepreneurial owners and operators of short line and regional railroads throughout North America. Their annual conference is the premier even for the short line industry to share the latest news and insights, make connections, and recognize outstanding performances from within the industry. Learn more about the ASLRRA Conference.