Back to All Press Releases
Springfield, Va., September 18, 2019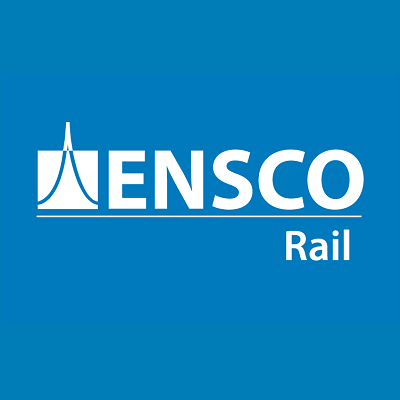 ENSCO Rail, an international leader in advanced rail technology solutions for passenger, transit and freight markets, will be participating in Railway Interchange 2019. The event takes place in Minneapolis, Sept. 22-25.
ENSCO Rail will be exhibiting in Booth 2043 and showcasing technology and expertise in autonomous track inspection, machine vision, analytics, and track inspection services. ENSCO Rail will highlight and demonstrate its Autonomous Track Inspection capabilities, its Automated Maintenance Advisor tool and a suite of data management tools.
ENSCO Rail Engineer Radim Bruzek will co-present with Dr. Robert Wilson of the Federal Railroad Administration a technical paper titled "Federal Railroad Administration (FRA) Implementation of Nationwide Rail Temperature Predictions." The presentation describes FRA implementation of nationwide rail temperature predictions based on a user-friendly application that allows users real-time access to the output of rail temperature prediction model based on detailed weather forecasts. The application also estimates the risk of track buckling based on the predicted rail temperatures and user input estimates of rail neutral temperature and lateral track strength.
"Participating in Railway Interchange allows us to demonstrate the technical advances we've made in track inspection and data analytics," states Boris Nejikovsky, President, ENSCO and ENSCO Rail. "We're very proud of the contributions we've made to the industry through innovative research and development and strong customer relationships."
Railway Interchange is the largest railway exhibition and technical conference in North America. Attended by nearly 9,000 rail industry professionals from around the globe, this truly massive event showcases the latest technology, services and research by members of the Railway Supply Institute (RSI), the Railway Engineering-Maintenance Suppliers Association (REMSA), and Railway Systems Suppliers, Inc. (RSSI). Railway Interchange also features technical presentations and discussions by the American Railway Engineering and Maintenance-of-Way Association (AREMA) and Coordinated Mechanical Associations (CMA).
ENSCO RAIL, INC.
A wholly owned subsidiary of ENSCO, Inc.
For more than 50 years, ENSCO has been leading the rail industry worldwide in developing new and advanced technologies to improve the safety, security and quality of their operations. ENSCO is a leading provider of automated and autonomous inspection systems, web-based data management systems, vehicle dynamics analysis and simulations and large-scale systems integration for federal and commercial railways. The ENSCO name represents the rail industry's premier source for track inspection, vehicle/track interaction monitoring, railroad asset management technology and PTC/train control inspection and services. The ENSCO Rail subsidiary provides products and services to commercial customers.Learn more about ENSCO Rail