Back to All Press Releases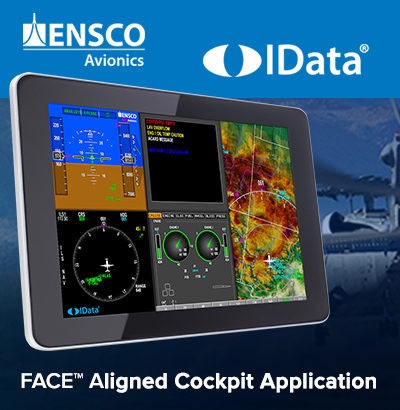 Springfield, Va., September 17, 2018
ENSCO Avionics will participate in the U.S. Army Aviation FACE™ Exhibition and Technical Interchange Meeting, hosted by the Program Executive Office for Aviation, in Huntsville, Ala., Sept. 18. Industry experts from ENSCO Avionics will be on hand to showcase how its IData® product aligns with the FACE initiative and helps avionics display developers decrease cost and maximize efficiency.
At this year's consortium, ENSCO Avionics will present a joint cockpit display demo featuring BALSA to demonstrate a certifiable solution based on ARINC 661. The demo will also feature the ENSCO Avionics IData® Tool Suite with multiple displays in the Platform Specific Services Segment (PSSS), running on Lynx Software Technologies certifiable LynxOS-178 FACE aligned RTOS with CoreAVI graphics drivers.
"Showcasing our innovative technology and making valuable contact with industry representatives is an irreplaceable aspect of our attendance at FACE," states ENSCO President Boris Nejikovsky. "This conference allows us to demonstrate the advances we have made in the avionics display technology and our dedication to aligning our work with customer requirements."
The FACE approach is a government-industry software standard and business strategy for acquisition of affordable software systems that promotes innovation and rapid integration of portable capabilities across global defense programs. The FACE Technical Standard is an engine for innovation and affordability and accelerates delivery of integrated warfighting capabilities in a more competitive environment.
ENSCO Avionics, Inc.
For more than 30 years, ENSCO Avionics has developed sophisticated airborne systems for the aerospace industry to meet DO-178C/ED-12, DO-254/ED-80, DO-278A/ED-109, DO-326A, and military standards for manned and unmanned systems. ENSCO Avionics' focus is on safety- and mission-critical software and programmable hardware engineering solutions, display application development, tailored synthetic vision applications, integration test solutions, and the IData® Tool Suite. ENSCO Avionics, based in Endicott, N.Y., is a wholly owned subsidiary of ENSCO, Inc. Learn more