Ensure safe and secure aircraft operations amid the growing use of highly integrated airborne electronic systems
Challenge
Meeting the growing challenge to provide safety assurance for e-Enabled aircraft, ENSCO Avionics leverages its more than 30 years of safety-critical systems development to provide innovative approaches to security technology integration within next generation aircraft.
DO-326/ED-202 – Airworthiness Security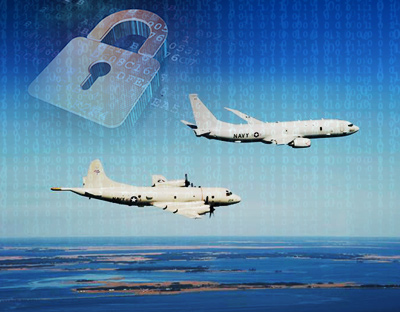 Our teams help our aerospace and defense customers design and validate security architectures, enhance device security, and build security-enabled products through a careful evaluation of system security needs. With a deep knowledge of DO-326/ED-202 and companion processes DO-356/ED-203 and DO-355/ED-204, services being offered include:
DO-326A system security gap analysis
DO-326A security requirements guidance
Security risk assessment and threat analysis
Chip-level, system-level, and platform-level security architecture and design
Secure avionics software/firmware design and development
Security design verification and validation support
ENSCO Avionics supports the design of cost-effective security enhancements to enable the rapid development of secure airborne systems with built-in protections from system security threats for both commercial and military platforms.