Back to All Press Releases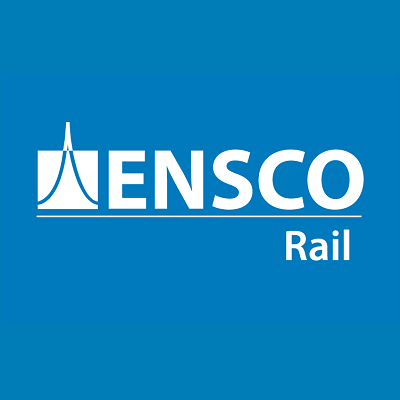 Fall Church, Va., April 21, 2016
ENSCO Rail (ENSCO) will be showcasing its rail technology solutions for passenger, transit and freight markets at WRI 2016, the 22nd Annual Wheel Rail Interaction Conference, in Henderson, N.V., May 2-6. 

A leading source of rail education since 1994, the WRI Conference is a forum for track and mechanical professionals to meet, exchange ideas, and share their experiences in the critical area of the wheel/rail interface. It brings together industry experts to offer the latest solutions in wheel/rail interface.

Matthew Dick, Director of Business Development for ENSCO Rail, will be giving two presentations at the conference. The first, "Condition Monitoring: Technology for Assessing Vehicle and Track Performance," will provide training on current track and rolling stock condition monitoring systems, including track geometry vehicles and wayside inspection systems. It will be presented as part of the Principles Course, an intensive, full-day course providing in-depth examination of the primary aspects of wheel/rail and vehicle/track interaction.

As part of the Heavy Haul Seminar, Mr. Dick will be presenting "Comparison of Predicted and Actual Rail Temperature." The presentation will discuss a new method developed under the Federal Railroad Administration (FRA) Research and Development group that uses forecast weather data with an algorithm to calculate rail temperature. The presentation will cover comparisons of predicted rail temperature and corresponding measured data from wayside devices.

The event is expected to draw approximately 500 professionals from a variety of related fields, from front-line supervisors to top-level managers.
ENSCO Rail, Inc.
A wholly owned subsidiary of ENSCO, Inc.
For more than 45 years, ENSCO has been leading the rail industry worldwide in developing new and advanced technologies to improve the safety, security and quality of their operations. ENSCO is a leading provider of automated and autonomous inspection systems, web-based data management systems, vehicle dynamics analysis and simulations, and large-scale systems integration for federal and commercial railways. The ENSCO name represents the rail industry's premier source for track inspection, vehicle/track interaction monitoring, railroad asset management technology, and PTC/train control inspection and services. The ENSCO Rail subsidiary provides the products and services to commercial customers. Learn more