Back to All Press Releases
Springfield, Va., August 5, 2019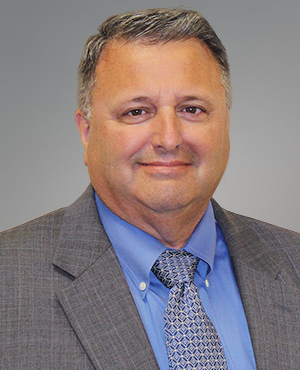 ENSCO, Inc. is pleased to announce the addition of Thomas DeFrank as Chief Financial Officer, effective August 5. In this role, he will oversee all aspects of ENSCO's corporate finance and accounting functions, treasury management and corporate facilities.
Mr. DeFrank will succeed Mike Bogdanovic, who will transition into a part-time role as the Director of ENSCO Retirement Plan and Special Projects.
"We are enthusiastic about the addition of Tom to our executive staff to help ENSCO achieve its business and financial objectives," states Boris Nejikovsky, President of ENSCO. "He brings with him more than 25 years of experience building innovative bottom-line growth and improving productivity."
DeFrank is an accomplished finance and accounting executive with extensive knowledge of business operations, shared service environments, internal auditing and business re-engineering.
He previously served as CFO/VP of Finance at L3 Technologies in Hauppauge, N.Y., where he directed all aspects of accounting operations and financial analysis. Prior to that, he held positions at Delphinus Engineering, NRG Energy, SAIC and Lockheed Martin Information Systems and Global Services.
DeFrank earned his Bachelor of Science degree in accounting from Hawaii Pacific University. He is a Certified Public Accountant.
About ENSCO, INC.
ENSCO, Inc., and its wholly owned subsidiaries represent a $140 million international technology enterprise, headquartered in the Washington, D.C., area. For 50 years, the ENSCO group of companies has been providing engineering, science and advanced technology solutions that guarantee mission success, safety and security to governments and private industries worldwide. ENSCO operates in the defense, transportation, aerospace, and intelligence sectors. Field offices and subsidiaries, representatives and partnerships are located throughout the United States and around the world. Learn more about ENSCO