Back to All Press Releases
Springfield, Va., May 17, 2021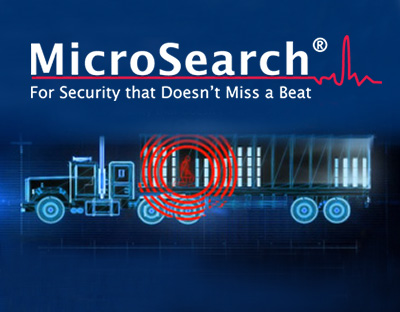 MicroSearch® has unveiled its fifth-generation Human Presence Detection System (HPDS) designed for vehicle and container inspections at correctional facilities, border crossings, ferry ports, seaports and high-value facilities. This latest generation HPDS includes a Standoff Vehicle Sensor (SVS), which makes the system completely contactless. Vehicle inspection is performed without touching the vehicle or placing anything on the vehicle, offering greater portability, flexibility and safety during inspections. As an annual participant in the Mock Prison Riot, MicroSearch exhibited the advanced capabilities of its HPDS in a real-world environment.
The 2021 riot was held in the decommissioned West Virginia Penitentiary and was open to U.S. attendees only, versus previous years when it was open to an international audience. MicroSearch was well primed to deliver an exciting interactive demonstration of its upgraded technology at this event. Unlike a typical trade show, the demonstration was held outdoors, complete with vehicles, "escapees" and real potential users.
"I am very pleased with the outcome of our first live demo," says Tom Plutt, Director of MicroSearch at ENSCO. "We secured invitations to meet with several high-profile customers. The Mock Prison Riot is a good customer-building option for our product, as it allows us to exhibit in an authentic setting and work conditions of MicroSearch."
ENSCO, INC.
ENSCO, Inc., and its wholly owned subsidiaries represent a $140 million international technology enterprise, headquartered in the Washington, D.C., area. For more than 50 years, the ENSCO group of companies has been providing engineering, scientific and advanced technology solutions that guarantee mission success, safety and security to governments and private industries worldwide. ENSCO operates in the defense, transportation, aerospace and intelligence sectors. Field offices and subsidiaries, representatives and partnerships are located throughout the United States and the world. Learn more about ENSCO