Back to All Press Releases
UAE National Rail Network will use ENSCO's state-of-the-art track inspection vehicle
Springfield, Va., July 21, 2022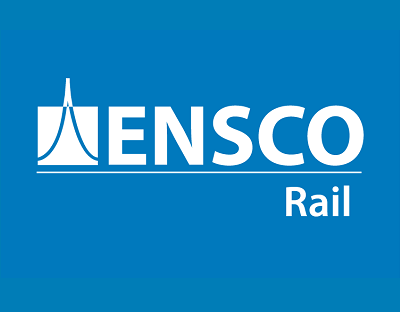 ENSCO Rail, Inc., the international leader in track inspection technology, announced today that Etihad Rail, the developer, and operator of the UAE National Rail Network, awarded the company a multi-year contract for a state-of-the-art track inspection vehicle to assist in the building of the UAE's first freight and passenger railway network. With a mandate to manage the development, construction, and operation of the UAE's national freight and passenger railway network, Etihad Rail aims to link the UAE's trade, industry, and population centers.
ENSCO will provide Etihad Rail with a comprehensive track inspection vehicle equipped with multiple safety-focused track inspection systems and data analysis services over a 15-year contract. The contract will feature an array of measuring and inspection systems including two key ENSCO technologies: the Ultrasonic Rail Flaw System, designed to detect internal rail flaws that, if they go undetected, can cause a safety risk and the Point Asset Inspection System, which performs a comprehensive inspection of point assets such as turnouts. ENSCO is also proud to collaborate with French car builder, Socofer, the vehicle manufacturer to be outfitted with ENSCO's technology.
"ENSCO's engineers have pioneered the use of advanced inspection measurement technology, high resolution imaging technologies, and automation software to provide Etihad Rail with cutting-edge tools to ensure track safety while increasing efficiency and productivity," commented incoming ENSCO President, Jeff Stevens. "Through top-level track inspection technology, Etihad Rail will achieve operational efficiencies for freight traffic that will be reliable, sustainable, and predictable, while its passenger service will achieve ground transportation based on superior track maintenance and inspection tools with a constant focus on safety for passengers, workers and the communities it serves," he continued.
Stage One of the Etihad Rail network has been fully operational since January 2016, and important milestones have now been achieved on Stage Two, with 75% of the project being completed in less than 28 months, despite the challenges of the pandemic. Built to international standards, the railway will link the principal centers of trade, industry, manufacturing, production, logistics, population, and all the major import and export points of the UAE, and form an integral part of the Gulf Cooperation Council (GCC) railway network.
 
About Etihad Rail
Etihad Rail was established in June 2009 under Federal Law No. 2, with the mandate to manage the development, construction, and operation of the UAE's national freight and passenger railway network. The railway network will link the principal centers of population and industry of the UAE and will form a vital part of the planned railway network across the GCC.
Etihad Rail has successfully completed Stage One of the network. Stage One is fully operational and was delivered on schedule and within budget. Stage Two links the United Arab Emirates and Saudi Arabia, and its state-of-the-art network will span approximately 1,200 km, acting as a catalyst for economic growth and sustained social development. Upon completion, the railway will redefine logistics and mobility in the region, providing a modern, safe, efficient, and sustainable mode of transport that will connect all regions of the UAE to its neighboring GCC countries.
ABOUT ENSCO RAIL
ENSCO Rail is recognized globally as a leading provider of railway infrastructure inspection technology. Our products and services are provided to governments and railways in more than 12 countries on five continents. The work ENSCO does helps to prevent train derailments which can have serious impacts on human life, the environment, and the economy. ENSCO Rail is part of the greater Surface Transportation Group (STG) within ENSCO, Inc. Learn more about ENSCO Rail