Back to All Press Releases
Company Avionics team will showcase digital moving map in IData® and IDataMap
Springfield, Va., September 26, 2022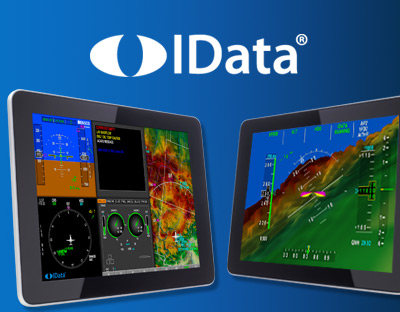 ENSCO, Inc., the international technology company, will highlight its flight display technologies at the FACE™ and SOSA™ Technical Interchange Meeting and Expo in Dayton, Ohio on September 27, 2022. As part of its Primary Flight Display, ENSCO's Avionics team will feature two key products – IData® and IDataMap – as it presents its digital moving map design. This avionics display will be integrated with RTI Connext.
ENSCO's IData® is the only data-driven solution for accelerating the creation of mission-and safety-critical embedded display applications on the market. This patented technology provides a robust and flexible development framework to easily design, develop, prototype and deploy rich graphics for any target display application regardless of platform. IDataMap is a powerful add-on module to IData® that offers HMI developers the ability to add high performance and high fidelity 2D and 3D digital moving maps to their displays.
"ENSCO is pleased to present our patented avionics technology to customers, suppliers and users in government, the military and commercial markets at FACE TIM 2022," commented Jeff Stevens, president of ENSCO, Inc. "IData and IDataMap, working together, allow developers to bring greater situational awareness and functionality to any type of display," Stevens continued.
ENSCO will be displaying its primary flight display technology in Booth #60, Exhibit Hall B.
 
FACE™ Consortium
The FACE™ Consortium is a government, academia, and industry partnership formed to define an open avionics environment for all military airborne platform types. It has since grown into an aviation-focused professional group made up of industry suppliers, customers, and users. It provides a vendor-neutral forum for industry, academia and government to work together to develop and consolidate the open standards, best practices, guidance documents, and business strategy. These objectives promote acquisition of affordable software systems, innovation, rapid integration of portable capabilities across global defense programs, and higher efficiency to deploy capabilities.
About ENSCO, Inc.
ENSCO, Inc., and its wholly owned subsidiaries, represent a $150 million international technology enterprise with over 700 employees headquartered in the Washington, D.C., area. For more than 50 years, ENSCO has been providing leading-edge engineering, science and advanced technology solutions to governments and private industries worldwide. ENSCO operates in the aerospace, national security, and surface transportation sectors. We serve customers in cutting-edge, mission-critical environments where safety, security, reliability and resilience is of paramount importance. ENSCO field offices and subsidiaries, representatives and partnerships are located throughout the United States and around the world. Learn more about ENSCO