Back to All Press Releases
Springfield, VA, September 19, 2023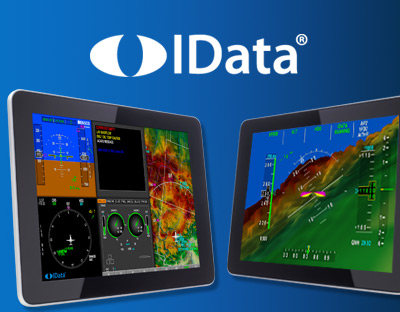 ENSCO, Inc. will be showcasing their IData®, IDataMap, and airworthiness services during the FACE & SOSA Army TIM & Expo and MOSA Industry and Government Expo and Summit in Atlanta, GA, on September 18 and 19. Attendees can visit ENSCO at booth #707 to experience a demo of ENSCO's IData tool.
ENSCO's IData modular open systems architectures were created to easily integrate with other systems, allowing HMI developers to create Portable Component Segments (PCS) that align with the FACE Technical Standard. IDataMap is a powerful add-on module to IData that enables adding high-performance and high-fidelity 2D and 3D digital moving maps to their display. Combined with their airworthiness certification services, ENSCO is working to improve safety for military and commercial aircraft.
"ENSCO is proud to make it easier for our customers to design, develop, prototype, and deploy rich graphics for any target display application regardless of platform," said ENSCO President Jeff Stevens. "We're glad our open systems are instrumental in creating greater situational awareness and functionality to any type of display."
 
ABOUT ENSCO
ENSCO, Inc., and its wholly owned subsidiaries, represent a $165 million international technology enterprise with 700+ employees headquartered in the Washington, D.C., area. For more than 50 years, ENSCO has been providing leading-edge engineering, science and advanced technology solutions to governments and private industries worldwide. ENSCO operates in the aerospace, national security, and surface transportation sectors. ENSCO serves customers in cutting-edge, mission-critical environments where safety, security, reliability, and resilience are of paramount importance. ENSCO field offices and subsidiaries, representatives and partnerships are located throughout the United States and around the world. Learn more about ENSCO.
ABOUT FACE
The FACE™ Consortium is a government, academia, and industry partnership formed to define an open avionics environment for all military airborne platform types. It has since grown into an aviation-focused professional group made up of industry suppliers, customers, and users. It provides a vendor-neutral forum for industry, academia, and government to work together to develop and consolidate the open standards, best practices, guidance documents, and business strategy. These objectives promote acquisition of affordable software systems, innovation, rapid integration of portable capabilities across global defense programs, and higher efficiency to deploy capabilities.