Back to All Press Releases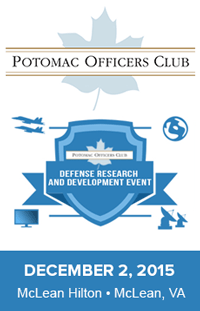 Falls Church, Va., November 20, 2015
ENSCO, Inc., is a Gold sponsor for the Potomac Officers Club Defense Research and Development Event, Dec. 2, at the Mclean Hilton, McLean, Va. Frank Kendall, Under Secretary of Defense for Acquisition, Technology and Logistics, is the keynote speaker among other leaders in charge of defense R&D for military and supporting civilian personnel. ENSCO's President, Boris Nejikovsky, and Chief Strategy & Technology Officer, Scott Goldstein, in additional to the leadership of the National Security Solutions division will be in attendance. This event will address the private sector's role in efforts to make new technologies work for the military. 
ENSCO is an industry leader in providing prescriptive analytics, disruptive technology, and CBRNe applied science to the Department of Defense, the Intelligence Community, and federal civilian agencies. ENSCO's innovative offerings include cyber intelligence and security, full-spectrum vulnerability mitigation, GPS-denied position-navigation-timing solutions, innovative sensor technology, computational chemistry, environmental fate modeling, and CB early warning decision support systems among others.
The Potomac Officers Club (POC) is a membership organization focused on executives within the federal government and the government contracting (GovCon) community. POC is dedicated to weaving an executive level fabric for the benefit of this community. POC provides an opportunity to learn from peer business executives and government thought leaders, while creating an outstanding forum to develop key business and partnering relationships.
About ENSCO, Inc.
ENSCO, Inc., and its wholly owned subsidiaries represent a $100 million international technology enterprise, headquartered in the Washington, D.C., area. For almost 50 years, the ENSCO group of companies has been providing ingenious engineering, scientific and advanced technology solutions that guarantee mission success, safety and security to governments and private industries around the world. ENSCO operates in the defense, transportation, aerospace and intelligence sectors. Field offices and subsidiaries, representatives and partnerships are located throughout the United States and the world. Learn more