Back to All Press Releases
Falls Church, Va., June 2, 2017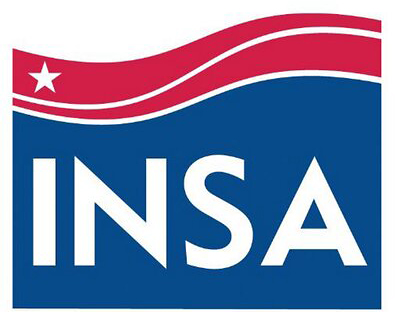 ENSCO is pleased to announce sponsorship of the INSA William Oliver Baker Award Dinner that will take place in Washington, D.C., June 9. The event will honor Robert S. Mueller III, a former Director of the Federal Bureau of Investigation, who has been recently appointed Special Counsel to oversee investigation of Russian efforts to influence the 2016 presidential election.
For more than three decades, the Intelligence and National Security Alliance has promoted excellence in the intelligence and national security activities of the United States government and associated endeavors in the private sector through the William Oliver Baker Award. Established in 1984 by the Security Affairs Support Association (INSA's predecessor), the William Oliver Baker Award annually recognizes individuals for their contributions to national security affairs.
Mueller became the FBI's director one week prior to Sept. 11, 2001. He is widely credited for his leadership of the Bureau in the immediate aftermath of Al Qaeda's attacks on the U.S. homeland and beginning the FBI's evolution from a traditional law enforcement agency to a threat-based, intelligence-led organization with responsibilities ranging from cyber threats to counterterrorism and counterintelligence.
"ENSCO is pleased to be a sponsor of this event," states Boris Nejikovsky, President of ENSCO. "It is a privilege to recognize and honor Mr. Mueller, who led the FBI transformation to counter multiple new and emerging threats facing our nation."
About ENSCO, INC.
ENSCO, Inc., and its wholly owned subsidiaries represent a $100 million international technology enterprise, headquartered in the Washington, D.C., area. For almost 50 years, the ENSCO group of companies has been providing engineering, science and advanced technology solutions that guarantee mission success, safety and security to governments and private industries worldwide. ENSCO operates in the defense, transportation, aerospace, and intelligence sectors. Field offices and subsidiaries, representatives and partnerships are located throughout the United States and around the world. Learn more