Back to All Press Releases
Falls Church, Va., July 6, 2018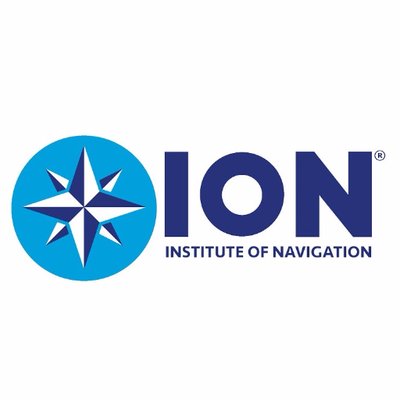 ENSCO will be participating in the 2018 Joint Navigation Conference, July 9-12, in Long Beach, Calif. The Military Division of the Institute of Navigation (ION) will host the 2018 Joint Navigation Conference (JNC 2018) for the Department of Defense and Department of Homeland Security. The theme of this year's conference is Positioning, Navigation and Timing Technologies: The Foundation for Military Ops and Homeland Security.
JNC is the largest U.S. military Positioning, Navigation and Timing (PNT) conference of the year with joint service and government participation. The event will focus on technical advances in PNT with emphasis on joint development, test and support of affordable PNT systems, logistics and integration. From an operational perspective the conference will focus on advances in battlefield applications of GPS; critical strengths and weaknesses of field navigation devices; warfighter PNT requirements and solutions; and navigation warfare.
ENSCO subject matter experts will be in Booth 405 to discuss ENSCO's capabilities in PNT, including its patented Timing, Communications and Ranging (TCR) IP core measurement system, which enables Assured-Positioning, Navigation and Timing solutions that combine advanced sensing and communications technologies to augment GPS and address a wide range of mission-critical challenges. The theme of the ENSCO PNT booth is COTS-to-Custom PNT. ENSCO plans to have an interactive COTS PNT demo as well as their Timing, Communications, and Ranging Device (TCR-D) available to help guide potential PNT solutions for our customers at the booth.
ENSCO was also selected to present three presentations at the JNC conference this year. Dr. Wilbur Myrick will be presenting a PNT COTS presentation titled "A Low SWAP-C Hybrid RF Ranging Software Defined Radio for Complementary PNT". Todd Faulkner will be presenting a PNT Fusion presentation titled "Assured PNT with a Cell Phone IMU and Carrier Phase RF Measurements for GNSS Denied Environments". Dan Goff will be presenting a distributed synchronization presentation titled "Wireless Synchronization Approach to Create Distributed Coherent Phased Arrays". Presentations from Faulkner and Goff focus on PNT mission-critical applications leveraging the ENSCO patented TCR IP core measurements, while the COTS presentation from Myrick will focus on generating COTS based TCR type measurements with low SWAP-C transceivers and SDRs.
These presentations reinforce ENSCO's PNT integration capability across a variety of platforms for both COTS and custom PNT solutions.
"ENSCO is enthusiastic about participating in JNC 2018," states Boris Nejikovsky, President of ENSCO, Inc. "ENSCO is committed to the mission of national security, bringing the best Assured-Positioning, Navigation and Timing technology to the challenges that face our nation and our world. The conference is an excellent opportunity to join others committed to technical advances in PNT and the application of the technology to support the warfighter." Visit ENSCO in Booth 405 in the Exhibit Hall of the Hyatt Regency, July 9-12.
ENSCO, Inc.
ENSCO, Inc., and its wholly owned subsidiaries represent a $115 million international technology enterprise, headquartered in the Washington, D.C., area. For almost 50 years, the ENSCO group of companies has been providing engineering, scientific and advanced technology solutions that guarantee mission success, safety and security to governments and private industries worldwide. ENSCO operates in the defense, transportation, aerospace, and intelligence sectors. Field offices and subsidiaries, representatives and partnerships are located throughout the United States and the world. Learn more about ENSCO