Back to All Press Releases
Falls Church, Va., May 31, 2017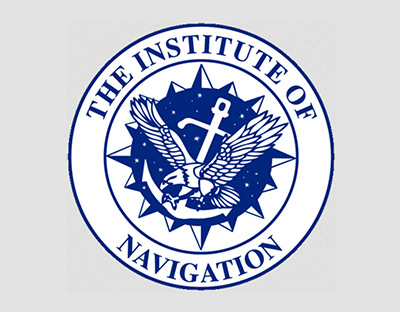 ENSCO will be participating in the 2017 Joint Navigation Conference, June 5-8, in Dayton, Ohio. ENSCO subject matter experts will be in Booth 201, June 6 and 7, to discuss ENSCO's capabilities in PNT, including the upcoming release of its patented Timing, Communications and Ranging (TCR) IP core measurement system. This high-performance RF ranging evaluation kit will soon be available to product developers, software developers, and system integrators.
Daniel Goff is presenting a paper titled Wireless Time Dissemination over a Network of Mobile Handheld Radios, Enabling GPS Hot Start and Timing Holdover in Degraded Environments. Dr. Wil Myrick was selected as an alternate presenter for a paper titled Low-Cost GPS Beamforming with $20 Software Defined Radios.
JNC is the largest U.S. military Positioning, Navigation and Timing (PNT) conference of the year with joint service and government participation. The event will focus on technical advances in PNT with emphasis on joint development, test and support of affordable PNT systems, logistics and integration. From an operational perspective, the conference will focus on advances in battlefield applications of GPS; critical strengths and weaknesses of field navigation devices; warfighter PNT requirements and solutions; and navigation warfare.
The Military Division of the Institute of Navigation (ION) is host to the 2017 Joint Navigation Conference (JNC 2017) for the Department of Defense and Department of Homeland Security. The theme of this year's conference is: Military Navigation Technology: The Foundation for Military Ops.
"This event is an excellent opportunity to showcase our capabilities and experience in the cutting-edge area of PNT," says Boris Nejikovsky, President of ENSCO, Inc. "ENSCO's reliable custom solutions combine the most advanced technologies to augment traditional GPS, addressing a wide range of tracking, locating and navigation challenges. We are enthusiastic about sharing our capabilities with attendees at JNC 2017."
ENSCO, Inc.
ENSCO, Inc., and its wholly owned subsidiaries represent a $100 million international technology enterprise, headquartered in the Washington, D.C., area. For almost 50 years, the ENSCO group of companies has been providing engineering, science and advanced technology solutions that guarantee mission success, safety and security to governments and private industries worldwide. ENSCO operates in the defense, transportation, aerospace, and intelligence sectors. Field offices and subsidiaries, representatives and partnerships are located throughout the United States and around the world. Learn more