Back to All Press Releases
Munich, Germany, March 22, 2023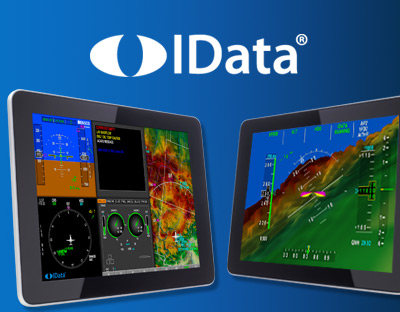 ENSCO Inc., an international technology company that provides leading-edge engineering, science, and advanced technology solutions to governments and private industries, will be attending Aerospace Tech Week in Munich, Germany on March 29-30. From booth # 609, ENSCO will be showcasing their suite of airworthiness safety and security solutions, its Human Machine Interface (HMI) products including IData®, IDataMap, and IGL®, and their Display Application Development Services to attendees from all across the globe.
ENSCO's airworthiness safety and security solutions, combined with their HMI toolsets, provide flexibility in integration with both commercial and defense aircraft. Created by avionics engineers, for avionics engineers, ENSCO's HMI tools were designed with an open architecture to be integrated into any development environment, making them a viable option for a number of target platforms. Their portfolio also strictly adheres to the industry's safety standards (both FAA and EASA), with DO-178 /ED-12C and DO-254 /ED-80 certification.
ENSCO's subject matter expert, Arnaud Gain, will be presenting the following paper during the Technology Showcase:
Date: Wednesday, Mar. 29 at 12 p.m.

Presentation Title: "Potential Use of Software Renderer as GPU Backup"

Location: Technology Showcase Theatre
"ENSCO's engineers have worked tirelessly to create safety-critical HMI tools, like IData®, interoperable with systems around the globe," said Jeff Stevens, President of ENSCO. "We're proud that our services can create a framework for the U.S. and Europe to work together to make flights safer."
 
About ENSCO
ENSCO, Inc., and its wholly owned subsidiaries, provides leading-edge engineering, science, and advanced technology solutions to governments and private industries worldwide. ENSCO operates in the aerospace, national security, surface transportation, and cybersecurity sectors and focuses on technologies, products, and services that support safety, security, reliability, and efficient customer missions. Field offices and subsidiaries, representatives and partnerships are located throughout the United States and around the world. Learn more about ENSCO.
About Aerospace Tech Week
Aerospace Tech Week is an annual event in Munich, Germany. Since 2001, it has facilitated events, in-depth discussions, and keynote speeches on technology sectors including avionics, connectivity, MRO IT, and flight ops IT & testing. Learn more about Aerospace Tech Week.