Back to All Press Releases
Springfield, Va., June 2, 2020
ENSCO Rail capabilities were recently featured in the May issue of Railway-News magazine.
The article "Bridging the Gap Between the Latest Autonomous and Artificial Intelligence Technology and Railway Maintenance Needs Means Significant Cost Saving for Railways" showcases ENSCO Rail capabilities in autonomous inspection and data management for maintenance planning. The article emphasizes how applying artificial intelligence and big-data analytics to condition trending and maintenance planning minimizes impact on revenue service and results in cost savings.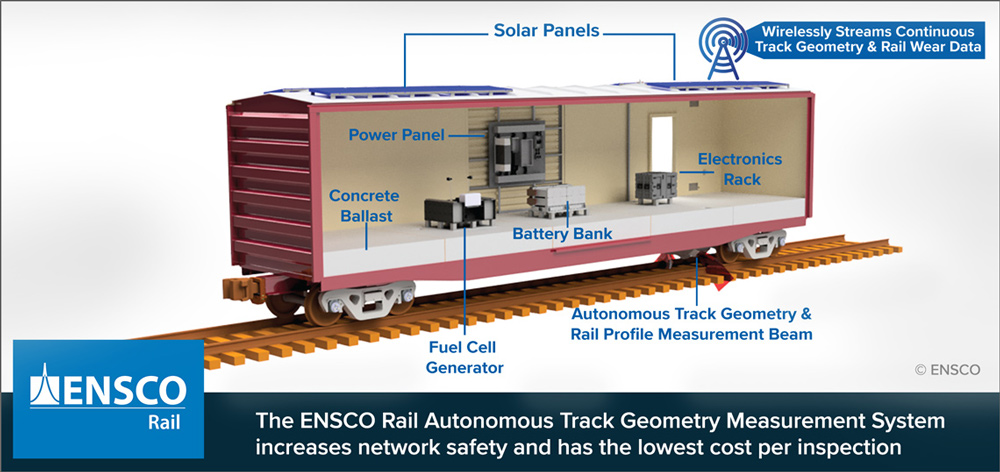 Railway-News magazine is dedicated to reporting on developments and trends in the rail industry.
ENSCO RAIL, INC.
A wholly owned subsidiary of ENSCO, Inc.
For more than 50 years, ENSCO has been leading the rail industry worldwide in developing new and advanced technologies to improve the safety, security and quality of their operations. ENSCO is a leading provider of automated and autonomous inspection systems, web-based data management systems, vehicle dynamics analysis and simulations and large-scale systems integration for federal and commercial railways. The ENSCO name represents the rail industry's premier source for track inspection, vehicle/track interaction monitoring, railroad asset management technology and PTC/train control inspection and services. The ENSCO Rail subsidiary provides products and services to commercial customers. Learn more about ENSCO Rail