Back to All Press Releases
Springfield, Va., May 13, 2020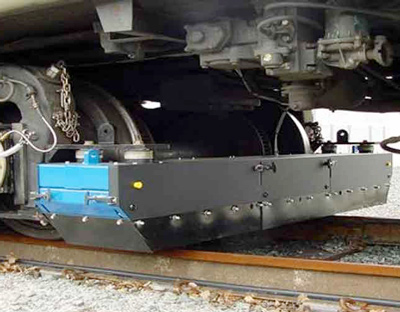 The ENSCO Rail Autonomous Track Geometry Measurement System (ATGMS) was recently featured in both the March and April technology roundups on progressiverailroarding.com.
The March feature article "Locomotive Technology: What's Next Is Now" is a roundup of the locomotive technologies that make rail operations safer and more efficient. The April article featured "Technology Update: Monitoring."
The ENSCO ATGMS, which can be installed on locomotives, passenger and freight cars, is cited as a way for railway maintenance operators to inspect track with increased frequency and speed, reduced costs and with no impact on railway traffic flow.
Progressive Railroading magazine and its website progressiverailroading.com are a leading provider of news and information on the rail industry.
ENSCO RAIL, INC.
A wholly owned subsidiary of ENSCO, Inc.
For more than 50 years, ENSCO has been leading the rail industry worldwide in developing new and advanced technologies to improve the safety, security and quality of their operations. ENSCO is a leading provider of automated and autonomous inspection systems, web-based data management systems, vehicle dynamics analysis and simulations and large-scale systems integration for federal and commercial railways. The ENSCO name represents the rail industry's premier source for track inspection, vehicle/track interaction monitoring, railroad asset management technology and PTC/train control inspection and services. The ENSCO Rail subsidiary provides products and services to commercial customers. Learn more about ENSCO Rail. Learn more about ENSCO Rail