Back to All Press Releases
Springfield, Va., December 13, 2021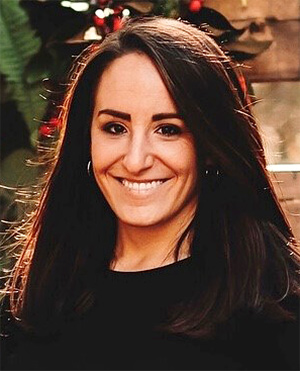 ENSCO Rail, Inc. is proud to welcome Acacia Reber as its new Director of Marketing and Business Development. Reber is responsible for leading all marketing initiatives to grow ENSCO Rail's worldwide presence by building new customer contacts and relationships worldwide, managing sales and CRM software, leading interactions with international partners, and coordinating customer events and training sessions. More notably, Reber will be part of the team that will be expanding railway commercial business operations at the Transportation Technology Center (TTC) starting in October 2022.
"We are excited to have Acacia join ENSCO Rail and look forward to having her marketing and business development expertise on the team," states Jeff Stevens, Senior Vice President of the ENSCO Surface Transportation Group. "ENSCO was awarded with the TTC contract earlier this year and we look forward to Acacia joining team to expand commercial operations focused on providing research and development, testing, engineering and training services."
Reber joins the ENSCO Rail team with more than 13 years of marketing, sales and business development experience in the railroad industry. Her most recent position was National Sales Manager for Progressive Railroading Magazine, the largest media outlet in the railroad industry. Reber has experience working with every facet of the industry, from suppliers to Class I's. She has demonstrated success in customer relationship building, market development and project management that will make her an asset to the ENSCO Rail team.
About ENSCO Rail
ENSCO Rail is recognized globally as a leading provider of railway infrastructure inspection technology. Our products and services are provided to governments and railways in more than 12 countries on five continents. The work ENSCO does helps to prevent train derailments which can have serious impacts on human life, the environment and the economy. ENSCO Rail is part of the greater Surface Transportation Group (STG) within ENSCO, Inc. Learn more about ENSCO Rail.