Back to All Press Releases
Springfield, Va., January 6, 2023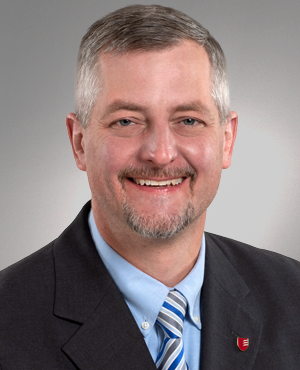 ENSCO is pleased to announce an important update to the Surface Transportation Group (STG) leadership and organizational structure, effective Jan. 7, 2023.
Ronald Lang has been promoted to Deputy Division Manager of the Applied Technology and Engineering (ATE) Division. Ron will be taking on a lead role in developing and executing the ATE Division strategic plan as well as financial oversight of the Division with a focus on commercial and federal activities at the Transportation Technology Center (TTC). Ron will take on these activities in addition to those he has at the TTC as Operations Director of the site, a role he has been serving in since the start of the TTC contract in 2022. He will join ATE's current Deputy Division Manager, Gary Martin in working with leadership from ATE and the Rail Division to achieve financial and quality objectives of the entire STG.
"Ron demonstrates his commitment to ENSCO, his focus on providing high quality services to our customers, and his leadership on a daily basis." Said Eric Sherrock, ATE Division Manager. "I am very proud to being working with Ron in his new role as we begin our exciting journey at the TTC and grow our surface transportation business."
ABOUT ENSCO, INC.
ENSCO, Inc., and its wholly owned subsidiaries, represent a $150 million international technology enterprise, headquartered in the Washington, D.C., area. For more than 50 years, the ENSCO group of companies has been providing leading-edge engineering, science and advanced technology solutions to governments and private industries worldwide. ENSCO operates in the aerospace, national security, surface transportation and cybersecurity sectors and focuses on technologies, products and services to support the safety, security, reliability and efficiency of customer missions. Field offices and subsidiaries, representatives and partnerships are located throughout the United States and around the world. Learn more about ENSCO. Learn more about ENSCO.