Back to All Press Releases
Company's Brazilian-base will provide advanced railway technology and services to the South American Railway Sector
ENSCO Tecnologias do Brasil to exhibit at NT EXPO-Sao Paulo, February 28 – March 2, 2023
Springfield, Va., February 14, 2023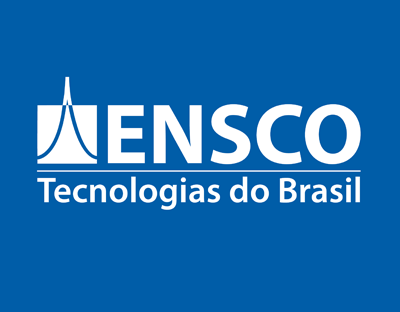 ENSCO, Inc., the international leader in railway inspection technology, announced a new subsidiary — ENSCO Tecnologias do Brasil LTDA — that will serve Brazilian and South American railway customers by providing the world's most advanced railway inspection technologies and services to ensure the safe and efficient operations of railways. This subsidiary will also have direct access to ENSCO's U.S.-based engineering, research, testing and training capabilities to support the growth and expansion of South American railways and its important workforce. 
ENSCO's current Brazilian customer base serves major freight and passenger railways including RUMO, MRS, VALE, and SuperVIA, which utilize ENSCO's automated railway inspection and asset management products and services. Establishing a local subsidiary demonstrates ENSCO's commitment to best support this important market, including the Pro Trilhos railway authorization program. In September 2022, ENSCO entered into an agreement with VALEC (now Infra S.A.) to provide technologies and expertise in railway infrastructure planning in support of Minfra, ANTT and newly formed railways under Pro Trilhos.
"ENSCO Tecnologias do Brasil LTDA, our newest subsidiary, demonstrates our commitment to provide the best products, services and customer support to growing the Brazilian railway sector and to expanding our presence throughout South America," stated ENSCO President, Jeff Stevens. "During Brazil's premier railway event, NT Expo, ENSCO Tecnologias do Brasil LTDA will be showcasing advanced technologies and services that will enhance safety, reliability, and efficiency of the region's rail sector," he continued.
ENSCO Tecnologias do Brasil will have access to expertise and test facilities at the U.S. Federal Railroad Administration's Transportation Technology Center (TTC), operated by ENSCO, located in Pueblo, Colorado, USA. The TTC offers South American railways the ability to meet research and testing needs, which may include testing of North American supplied locomotives, alternative energy such as biofuels, battery, and hydrogen, and training to conduct workforce development programs for the South American workforce. Additionally, ENSCO is proud to be in partnership with the Brazil-based Ambipar Group which provides HAZMAT and emergency response training at the TTC through its Ambipar Response Training Center.
ENSCO Tecnologias do Brasil LTDA will exhibit its capabilities, products, and services at the 2023 NT Expo in Sao Paulo, Brazil. Booth E071.
 
ABOUT NT EXPO 2023
NT Expo has become the largest business platform for the rail sector. As the most visited railway event in South America and a leader in the presentation of innovations, technologies, products and services for the railway sector, NT Expo annually attracts the main decision makers, business leaders, trend makers, public policy managers, engineers, and buyers in a single environment. For more information, go to: www.ntexpo.com.br/en/home.html
ABOUT ENSCO, INC.
For more than 50 years, ENSCO has led the rail industry worldwide in developing new and advanced technologies to improve the safety, security, and quality of their operations. ENSCO is a leading provider of automated and autonomous inspection systems, web-based data management systems, vehicle dynamics analysis and simulations, and large-scale systems integration for federal and commercial projects. ENSCO's engineers have pioneered the use of advanced inspection measurement technology, high resolution imaging technologies, and automation software to ensure track safety while increasing railroad operating efficiency and productivity. ENSCO services customers worldwide and has multiple locations including the newest one in Brazil. ENSCO is proud to serve South America's railway sector as a local support provider. Learn more about ENSCO.