Back to All Press Releases
Springfield, Va., May 20, 2022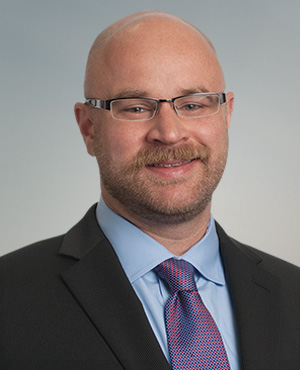 Today, the Board of Directors of ENSCO, Inc., announced the appointment of Jeff Stevens as its new President, effective July 2, 2022. Mr. Stevens, a 23-year ENSCO veteran, is currently Senior Vice President for the Surface Transportation Group. Mr. Stevens will replace Boris Nejikovsky, who will retire after 30 years at the company.
"It is with gratitude and appreciation that I announce the retirement of Boris Nejikovsky after 30 years of dedicated service to our company and for his outstanding leadership as President over the past eight years," stated Greg Young, chairman of ENSCO, Inc. "During Boris's leadership, the company's revenue grew by 66%. We won the two largest programs in company history and completed a strategic corporate acquisition. We also expanded our business internationally, strengthened the company's offerings, and won multiple prestigious Top Workplace Awards," he continued.
Following an in-depth search for potential candidates, the Board selected Mr. Stevens based on his unique combination of proven leadership in governmental, commercial, and international business, technology and systems development, and substantial experience in new business development and direct customer engagement.
"On behalf of the entire ENSCO Board, it is our pleasure to appoint Jeff Stevens as ENSCO's President and President of our subsidiaries. Jeff will lead our growing company in the diverse markets we serve, and help our customers achieve their goals through the dedicated efforts of our executive team, our managers, and our creative employees," Chairman Young concluded.
At ENSCO, Mr. Stevens served in various positions as a rail engineer, program manager, Deputy Division Manager, and Division Vice President. Since 2014, under his leadership in the Surface Transportation Group, the company's rail business has more than doubled in revenue and expanded its technology offerings and geographical footprint, becoming one of the leading providers of track inspection technologies globally.
"I thank the Board of Directors for selecting me for this leadership position at such a dynamic, diversified, and values-driven company where I have spent most of my career," Jeff Stevens said. "I also want to thank Boris Nejikovsky for his guidance and leadership that helped ENSCO become a top-tier global company that can compete – and win – in a highly competitive marketplace," he continued.
Mr. Stevens also led the successful capture of the $571M Department of Transportation, Federal Railroad Administration, Transportation Technology Center program, which will allow the company to expand further into the surface transportation market.
"Jeff's leadership and vision for the company's future, combined with his engineering, management, and customer engagement background, will allow ENSCO to bring to the market best in class advanced technology solutions for the critical challenges facing our customers," commented Boris Nejikovsky.
ABOUT ENSCO, INC.
ENSCO, Inc., and its wholly owned subsidiaries, represent a $140 million international technology enterprise, headquartered in the Washington, D.C., area. For more than 50 years, the ENSCO group of companies has been providing leading-edge engineering, science and advanced technology solutions to governments and private industries worldwide. ENSCO operates in the aerospace, national security, surface transportation and cybersecurity sectors and focuses on technologies, products, and services to support the safety, security, reliability and efficiency of customer missions. Field offices and subsidiaries, representatives and partnerships are located throughout the United States and around the world. Learn more about ENSCO