Back to All Press Releases
Falls Church, Va., June 21, 2018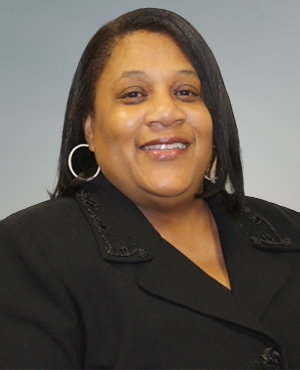 ENSCO, Inc., is pleased to announce that Denise Perry has been promoted to Vice President of Human Resources, effective July 2. Perry has held the position of Division Manager of the Human Resources Division since May 2017.
"Ms. Perry is a proactive leader of the Human Resources Division," said Boris Nejikovsky, President of ENSCO. "Under Denise's leadership, ENSCO has improved automation of HR processes, strengthened and expanded training activities, created an active Internship program, and ensured competitive employee compensation and benefits. I am confident in her ability to continue to address our future needs, including further automation, improvement of recruitment and talent management, and facilitation of a highly engaged workforce that supports our growth."
Perry joined ENSCO in 2000 and has served in a variety of capacities in the Human Resources Division. Prior to being Division Manager of Human Resources, she served as the Deputy Division Manager. In her previous roles, Perry provided leadership in improving human resources efficiency and customer service, supporting the company in human resources related matters, and resolving employee issues and disputes.
Perry possesses 18 years of progressive human resources experience and achievements, including numerous professional certifications. Prior to joining ENSCO, Ms. Perry was with the Gannett organization in Rosslyn, Va. She holds a Bachelor of Science in business with a concentration in human resource management from the University of Phoenix.
ENSCO, Inc.
ENSCO, Inc., and its wholly owned subsidiaries represent a $115 million international technology enterprise, headquartered near Washington, D.C. For almost 50 years, the ENSCO group of companies has been providing engineering, science and advanced technology solutions that guarantee mission success, safety and security to governments and private industries worldwide. ENSCO operates in the defense, transportation, aerospace and intelligence sectors. Field offices and subsidiaries, representatives and partnerships are located throughout the United States and the world. Learn more about ENSCO