Back to All Press Releases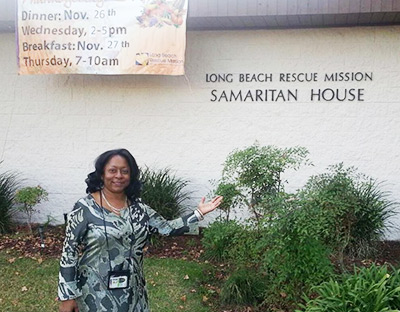 Falls Church, Va., Jan.15, 2015
From New York to Virginia, Florida, and cross-country to California, ENSCO employees generously supported their communities with food and gifts during the recent holidays. ENSCO Avionics in Endicott, N.Y., teamed with the Open Door Mission in Owego, to enable several families to celebrate Christmas with presents they otherwise would not have had. ENSCO Avionics has supported the outreach program of the mission to help the working poor in the area for seven years.
The Virginia sites collected toys for the U.S. Marine Corps Reserve Toys for Tots program. The program distributes toys to less fortunate children in the local community. Virginia employees also contributed food products to "Food for Others," the largest distributor of free food to people in need in Northern Virginia.
In California, employees in the El Segundo office of the ASE Division collected food and supplies for residents of the Long Beach Rescue Mission. The mission is known for its efforts to go above and beyond to serve the homeless.
The Brevard Division of the Children's Home Society of Florida was the recipient of gifts from the employees in Melbourne. The society serves children who have suffered from neglect or abuse and never experienced the warmth and joy of the holiday season.
Family values and supporting families are part of the foundation of ENSCO. The company takes pleasure in giving back to the communities where its employees live and work.
About ENSCO, Inc.
ENSCO, Inc., and its wholly owned subsidiaries represent a $90 million technology enterprise, headquartered in the Washington, D.C., area. For more than 45 years, the ENSCO group of companies has been providing ingenious engineering, science and advanced technology solutions that guarantee mission success, safety and security to governments and private industries around the globe. ENSCO operates in the defense, transportation, aerospace and intelligence sectors. Field offices and subsidiaries, representatives and partnerships are located throughout the United States and around the world. Learn more