Back to All Press Releases
Moundsville, WV, May 2, 2023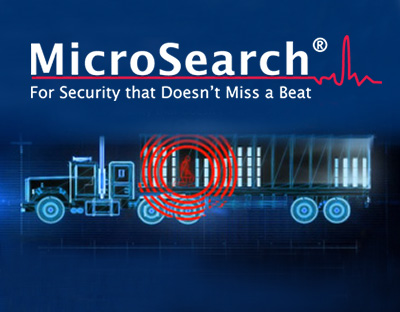 ENSCO, Inc., a global leader in Human Presence Detection Systems (HPDS), will be attending the 2023 Mock Prison Riots from April 30 to May 3 at the West Virginia Penitentiary. This year the Mock Prison Riot will welcome over 1,000 attendees, representing 16 countries and 35 states, looking to gain realistic training for law enforcement and corrections practitioners. ENSCO will be demonstrating their MicroSearch® HPDS, which is used to detect humans hiding in vehicles or shipping containers loaded onto vehicles.
Now available on the GSA Schedule, MicroSearch uses unique sensors placed on or near vehicles to detect the presence of a human heartbeat. With their Contactless Vehicle Sensor, MicroSearch is able complete this search without touching or placing anything on the vehicle, offering greater portability, flexibility, and safety during inspections.
"ENSCO is excited for the opportunity to demonstrate our MicroSearch Human Presence Detection Technology in a setting that directly shows the impact it can have on the safety of personnel in the law enforcement and corrections, military, and homeland security fields," said Jeff Stevens, President of ENSCO. "Mock Prison Riot is the perfect setting to give the people who benefit most a real-world look at the MicroSearch advanced screening capabilities."
 
About ENSCO
ENSCO, Inc., and its wholly owned subsidiaries, represent a $150 million international technology enterprise with over 700+ employees headquartered in the Washington, D.C., area. For more than 50 years, ENSCO has been providing leading-edge engineering, science and advanced technology solutions to governments and private industries worldwide. ENSCO operates in the aerospace, national security, and surface transportation sectors. ENSCO serves customers in cutting-edge, mission-critical environments where safety, security, reliability, and resilience are of paramount importance. ENSCO field offices and subsidiaries, representatives and partnerships are located throughout the United States and around the world. Learn more about ENSCO.
About Mock Prison Riot
The Mock Prison Riot is a law enforcement and corrections training and technology experience held every spring on the grounds of the decommissioned West Virginia Penitentiary in Moundsville, WV. The purpose of the Mock Prison Riot is to provide realistic training opportunities for law enforcement and corrections practitioners from the United States and around the world. The Mock Prison Riot is a program of the West Virginia Division of Corrections and Rehabilitation and the Worldwide Corrections Training Foundations, a 501(c)(3) non-profit corporation. Learn more about Mock Prison Riot.