Back to All Press Releases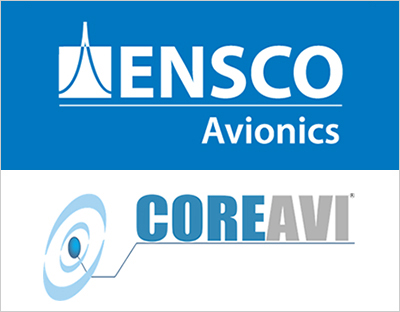 Falls Church, Va., December 1, 2017
ENSCO Avionics and Core Avionics & Industrial Inc. will co-sponsor the Next Generation Avionics Conference in Hamburg, Germany, Dec. 5-7. The conference brings together industry experts from across the world for an in-depth exploration of the requirements and developments that shape the future of avionic systems.
Industry experts from both companies will be on hand to showcase ENSCO Avionics' IData® Tool Suite and CoreAVI's ArgusCore™ SC OpenGL® graphics drivers for EUROCAE ED-12C and RTCA DO-178C Level A display development. The exhibit will feature a demonstration of the IData Tool Suite with CoreAVI's graphics drivers on an embedded system, as well as various examples of applications developed using IData.
The goal of the Next Generation Avionics Conference is to discuss and present cost-effective avionics systems applications that reduce the overall costs of operation and fuel consumption. The event will explore the roll of the Single European Sky ATM Research (SESAR) initiative and next generation avionics, infrastructure, human-machine interaction, and technologies that reduce risk and increase operational safety.
ENSCO Avionics, Inc.
For more than 30 years, ENSCO Avionics has developed sophisticated airborne systems for the aerospace industry to meet DO-178C/ED-12, DO-254/ED-80, DO-278A/ED-109, DO-326A, and military standards for manned and unmanned systems. ENSCO Avionics' focus is on safety- and mission-critical software and programmable hardware engineering solutions, display application development, tailored synthetic vision applications, integration test solutions, and the IData® Tool Suite. ENSCO Avionics, based in Endicott, N.Y., is a wholly owned subsidiary of ENSCO, Inc. Learn more
Core Avionics & Industrial, Inc.
Core Avionics & Industrial Inc. (CoreAVI), a Channel One company, is a global leader in providing products and services designed to enable complete solutions for safety critical applications. A supplier of real-time and safety-critical graphics and video drivers, compute drivers, "program ready" embedded graphics processors, and DO-254/ED-80 certifiable COTS hardware IP, CoreAVI's suite of products enables commercial GPUs, SoC components, and COTS hardware designs to meet the requirements of long-term high-reliability and safety-critical embedded systems with long-term support. CoreAVI's products may be purchased with certification data kits for the most stringent levels of RTCA DO-254/DO-178C and EUROCAE ED-80/ED-12C. Learn more at www.coreavi.com