Back to All Press Releases
Springfield, Va., April 15, 2019
ENSCO Avionics is pleased to announce it will participate in the Army Aviation Mission Solutions Summit conference in Nashville, April 14-16, an event of the Army Aviation Association of America (AAAA). The theme of this year's event is "Ready today, more lethal and ready tomorrow!"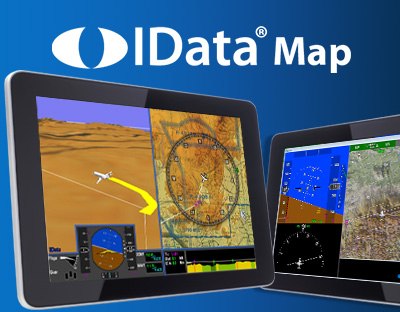 ENSCO Avionics will be participating in the booth of DDC-I, a global supplier of real-time operating systems, software development tools, custom software development services, and legacy software system modernization solutions, with a primary focus on mission- and safety-critical applications.
A leading provider of COTS HMI toolkits for avionics display development, ENSCO Avionics is pleased to announce the availability of and to demonstrate IDataMap, the first commercially available 2D and 3D digital mapping toolkit for the commercial and military avionics community.
The IDataMap demonstration in DDC-I's Booth 936 will run on a Curtiss Wright VPX152/VPX719 processor and GPU with DDC-I's Deos DO-178 and CoreAVI certifiable OpenGL ES/SC drivers.
"We're excited to be able to offer a product like IDataMap to display engineers. Giving the industry the ability to build their own certifiable 2D and 3D digital map displays will relieve them of the vendor lock map solutions of the past," states Robert Sanders, Vice President, ENSCO Avionics. "Our customers will now be able to design custom digital map displays to their own specifications for a fraction of the cost of the alternatives."
The AAAA Annual Summit is an opportunity for the Army Aviation Community to gather in one place at one time to focus solely on Army Aviation. It is expected to attract more than 9,000 attendees and 350 exhibitors.
ENSCO Avionics, Inc.
For more than 35 years, ENSCO has developed sophisticated airborne systems for the aerospace industry to meet DO-178C/ED-12, DO-254/ED-80, DO-278A/ED-109, DO-326A, SEAL, and military standards for manned and unmanned systems. The focus of ENSCO Avionics is on safety- and mission-critical software and programmable hardware engineering solutions, display application development, tailored synthetic vision applications, integration test solutions, and the IData® Tool Suite. ENSCO Avionics, based in Endicott, N.Y., is a wholly owned subsidiary of ENSCO, Inc. Learn more