Back to All Press Releases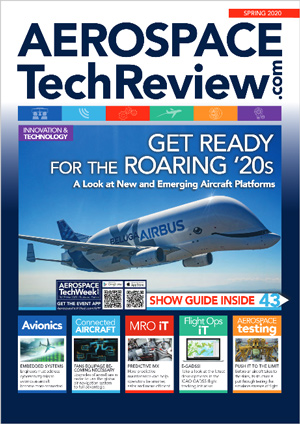 Springfield, Va., May 8, 2020
ENSCO Avionics capabilities in sophisticated airborne systems and its IData® development platform were featured in the Spring 2020 issue of Aerospace Tech Review.
In the feature article, "Navigating the Darkness of Cybersecurity Risk," author Alex Paultre examines the world of advanced embedded engineering in the aerospace industry, and delivers a real-time snapshot of the state of the industry.
Citing ENSCO Avionics experience in key cybersecurity issues facing the industry today, ENSCO Avionics Vice President Robert Sanders states in the article, "ENSCO has been providing cybersecurity compliance services to the U.S. government and aerospace customer facilities, servers, networks and system software for years, with NIST compliance assessments and accreditation for both customer and government organizations. For commercial avionics, industry guidance for mitigation of cybersecurity risks is available from RTCA in DO-326A Airworthiness Security Process Specification, DO-356A Airworthiness Security Methods and Considerations, and DO-355 Information Security Guidance for Continuing Airworthiness."
The ENSCO IData® Tool Suite is an innovative, advanced Human Machine Interface (HMI) software toolkit for creating and deploying embedded software display applications. IData offers advanced features with seamless integrations for 2D and 3D digital moving maps.
Aerospace Tech Review is dedicated to highlighting the latest news and features from the high-tech sectors of the aerospace industry.
About ENSCO Avionics
For more than 35 years, ENSCO has developed sophisticated airborne systems for the aerospace industry to meet DO-178C/ED-12, DO-254/ED-80, DO-278A/ED-109, DO-326A, SEAL and military standards for manned and unmanned systems. The focus of ENSCO Avionics is on safety- and mission-critical software and programmable hardware engineering solutions, display application development, tailored synthetic vision applications, integration test solutions and the IData® Tool Suite. ENSCO Avionics, based in Endicott, N.Y., is a wholly owned subsidiary of ENSCO, Inc. Learn more