Back to All Press Releases
Falls Church, Va., January 30, 2018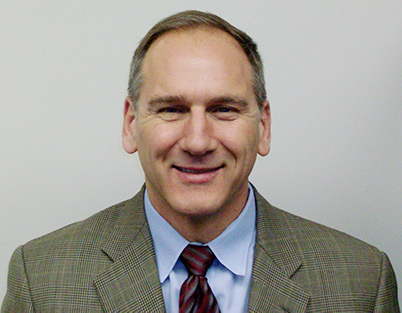 ENSCO is pleased to announce that Dr. Michael Picciolo, ENSCO Chief Technology Officer for the National Security Solutions Division, was awarded the prestigious Institute of Electrical and Electronic Engineers (IEEE) Aerospace and Electronic Systems Society (AESS) Outstanding Organizational Leadership Award.
The IEEE AESS Outstanding Organizational Leadership Award, established in 2007, is to recognize candidates that have the unique capability of conceiving and organizing innovative and successful events in the field of interest of the IEEE AESS. The winner of this distinguished award receives a commemorative plaque and a monetary award.
Candidates were evaluated based on innovation in content or organizational approach; constructively bringing together industry, academia and government; visionary events that lead to new AESS services or advances in the fields.
Picciolo was selected for his accomplishments and efforts in leading the Radar Systems Panel (RSP) Education Committee and founding the annual Radar Summer School series, starting with the 2017 IEEE Radar Conference. Picciolo is a recognized world leader in radar, electronic warfare, signal processing, and intelligence, surveillance and reconnaissance systems. He has managed numerous successful advanced technology development programs throughout his career leading teams of talented researchers and engineers in developing complex systems.
"ENSCO is proud of the accomplishments of Dr. Picciolo in leading the IEEE RSP Education Committee and founding the Summer School," states Boris Nejikovsky, President of ENSCO. "ENSCO has a long history of developing and providing advanced technology for applications in electronic warfare, signal intelligence, positioning, navigation, and timing. We are honored that IEEE-AESS recognizes his contributions to the field of radar technology."
The award will be presented at the IEEE/AESS 2018 Radar Conference in April 2018.
ENSCO, Inc.
ENSCO, Inc., and its wholly owned subsidiaries represent a $100 million international technology enterprise, headquartered in the Washington, D.C., area. For almost 50 years, the ENSCO group of companies has been providing engineering, scientific and advanced technology solutions that guarantee mission success, safety and security to governments and private industries worldwide. ENSCO operates in the defense, transportation, aerospace, and intelligence sectors. Field offices and subsidiaries, representatives and partnerships are located throughout the United States and the world. Learn more