Back to All Press Releases
Springfield, Va., May 30, 2019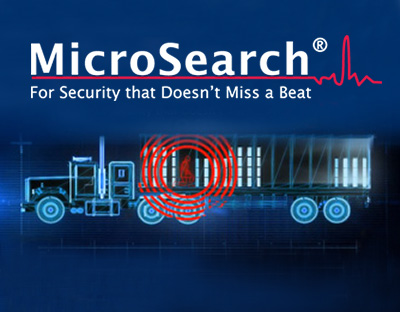 ENSCO is proud to announce it will exhibit and demonstrate its MicroSearch® human presence detection system at the 2019 Annual Corrections Technology Conference in Scottsdale, Arizona, June 2-5.
MicroSearch is a state-of-the-art human presence detection system capable of detecting heartbeats of individuals hiding inside vehicles or containers that are loaded on vehicles. It is easy to use in existing prison infrastructure and requires little training to operate. MicroSearch was recently improved to include wireless sensors, which virtually eliminate the problem of environmental anomalies causing false positives.
"Attending this conference affords ENSCO the opportunity to showcase our solution at an event that merges technology with the unique needs of the corrections market," states ENSCO President Boris Nejikovsky. "We are pleased to showcase the latest enhancements to MicroSearch at this industry event."
The Corrections Technology Association is a public, non-profit network of professionals actively involved in leveraging technology in the field of corrections. The 2019 Technology Summit in Scottsdale will mark the 20th consecutive year that correctional technology professionals will gather to exchange valuable information with their peers and from leading business sponsors who serve the corrections community. The summit theme of "Technology Through the Sands of Time" promises to deliver a compelling program of topics and presentations to attract IT professionals from across North America.
ENSCO, Inc.
ENSCO, Inc., and its wholly owned subsidiaries represent a $140 million international technology enterprise, headquartered near Washington, D.C. For 50 years, the ENSCO group of companies has been providing engineering, science and advanced technology solutions that guarantee mission success, safety and security to governments and private industries worldwide. ENSCO operates in the defense, transportation, aerospace and intelligence sectors. Field offices and subsidiaries, representatives and partnerships are located throughout the United States and the world. Learn more about ENSCO